Improve engagement is one of the most important challenges in Social Media. We give you the keys to achieve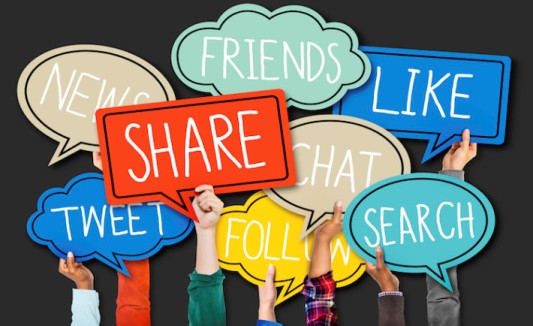 The type of content posted in social media is closely related to the impact and with the public participation. This interaction results in a positive performance of the SEO strategy and, ultimately, greater brand visibility in improving the online reputation… and sales. Thus, the path does not begin sales elsewhere than improving the type of content offered on social media, on blogs, but especially in corporate social networks.
With the intention of showing that path, we will share four good ways to significantly increase the effectiveness of viral content in social media. Let see:
Discover who is the target audience and what is the platform of social media best suited to develop a communication strategy. Discover what the right platform to enhance the interaction is not free. It is public that every social network is different.
Thus, Instagram is a platform strongly visual growth which has a substantial female audience eagerly for quality images and products at the same height. Twitter is a communication platform in which to find a younger segment. Likedin or Xing are ultra-professional spaces. Google+ has the advantage of good SEO interaction with Google. Facebook facilitates better interaction, but in general, in it are all those who count, but also may not be a social media appropriate to segment beyond a limit with related advertising campaigns. That said, must be evaluated where is the target audience that you want to capture.
Communication model. Each social media has its preferred content format. Twitter works well for short questions and give the audience on current interesting topics or replies. A good rule for all social networks is to apply hashtags, place links, encouraging interaction with the audience in subtle ways, add computer graphics, place videos, publish flashy, own and original photos, which should call to request more information to link.
Retweeting on Twitter not only brings external information to our audience that we find it easier to implement with less effort, but rather we qualify on the same platform. Our tweets will be offered along the lines of interests and our profile will be invited to follow other standard-bearers on the same line. As for the times, Twitter works well to encourage such interaction from Monday to Thursday, LinkedIn from Tuesday to Thursday, and Facebook, especially Thursday and Friday. Everything is based on test and test.
Keep abreast of trends. Any campaign in the social media you want to develop must have an eye on the issues that are trend of the moment, in the trending topics. And to be helped as it has been commented of the classifying power of the hashtags. But to demonstrate that it is up to date in the field in which we work has the value of inspiration confidence, commitment and respect in the professional.
Gain familiarity and personality. Each brand has its own personality and to distinguish the real work is to highlight how things are done. It can be done in many ways, but in the social media talk about the everyday work, what is done, providing some privacy is a way of humanizing and personalizing the work. It is what the public wants to see, it is what people considered to be nearby. To see a company that is expressed in the reality of their human capital.