Today many companies already have profile on social networks, at least in the most popular among users. It is not a secret that create content and implement marketing strategies in them allows them to strengthen the engagement due to the close interaction with their target audience and gain the trust of other consumers who do not know the brand.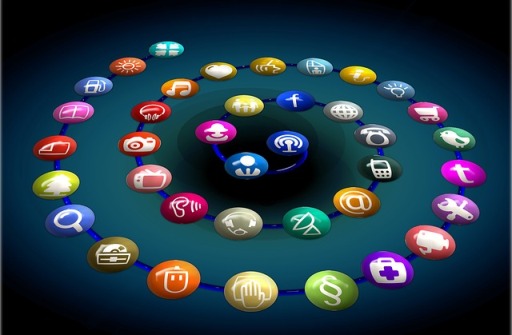 6 errors to avoid in social networks
1. Not have a Community Manager
It seems logical but it is very common that several companies still not have a person qualified in the management and administration of social media.
The ideal is to have a person or team with expertise in social networking and communication strategies to manage social networks with content designed according to the profile of the company, its values ​​and goals.
2. Do not take or interpret metrics
It is necessary to take a record of each of the actions and strategies of contents, as well as its impact on numbers. Without the metrics it is easy to lose the course or have presumptions about the efficiency of the operation in networks.
Have a good interpretation of the metrics will let you know what works on networks in which presence you have, what you like to public, which will strengthen the engagement.
3. To be in all the networks or not to use the suitable ones

There are a large number of social networks, but that does not mean that all apply to all companies or brands. It is important to define what kind of platform is more suited to the profile, the target audience that we wish to reach and what social network adapts its operation to your company.
4. Do not publish or excess content
Many companies decide to enter the world of social networks and open profiles in several of them, but after they passed the euphoria forget them. It should be noted that one of the main strengths of this type of platform is the validity, immediacy, and the constant flow of information.

However, be careful not to fall in the excess of content, especially if it is irrelevant. Both ends hurt the brand and instead of reinforcing the link with consumers, it takes them away.
5. Sell
Social networks are not a catalog or extension of an online store. Users follow the brand not only because they have interest in your products or services, they also seek for content that reinforce loyalty in it.

The content that is shared must have an added value – added uses to do promotions or launches, but it is also important to provide information that reinforces the brand.
6. Not interact
It is a synonym of networks and is something that some brands forget. Lose sight that one of the main objectives of entering these scenarios is to facilitate communication and deepen the bond with your target audience.

A serious mistake is to ignore the users who are looking for an answer to a concern or disagreement. Doing it represents the risk that consumers will be leave.