Having a presence on social networks is easy and cheap, but creating a brand advantage of them is more complicated. So we wanted to pick up a series of recommendations to create and strengthen our brand online with some examples of what should and should not do in the universe 2.0: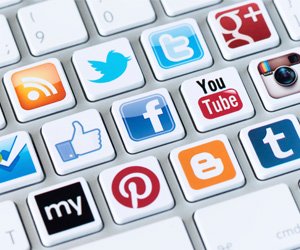 Focus on details: Although we have a large audience, we take care of the details, such as send suggestions to our fans about our products or services in which they might be interested.
Carefully choose social media where you will have presence: As we know, all are different and have their peculiarities, we have to choose those most suited to what we are going to offer.
Sets programming schedules: We must understand our audience, publish thinking about them and not thinking when it comes well for us. To this can be very useful programming tools like Hootsuite that will help us to automatically publish the content without to be present at that time.
Show your personality: The public wants to know the person behind the company, we sometimes agree to humanize the contents, yes, without losing professionalism.
Let a specialist takes charge of your networks: This option means an investment, but in the long run will come out winning if you have a professional in this field.
Do not bombard with content: Your followers are there because they are interested in, but do not abuse their trust, distance your publications to be more effective or otherwise, will create rejection among your audience.
Do not talk like company: Do not use jargon of your professional field, speaks for all, clearly and simply.
Reflects on if your product is good enough: Often you will have to go back to back and undo the way you had already gone to improve. Do not worry, it is preferable to rectify all times as necessary and get a product that really worthwhile.
Use the storytelling: That is to say, conveys a message more deeply by telling a story. Creates an emotional connection between the brand and your audience. So it will be easier for your audience to pass it on to third parties.
Tell your previous situation: Share how you came to develop the project is something that interested the public. Tell them what was your employment status, friends, environment…
Watch your online reputation: it is one of the results of the quite made work, the reputation does not fall down of the sky, on the contrary only achieved after enough time and enough money. If you get it, don't miss out, take care of it.
Keep active listening: This involves knowing what customers want, respond to their questions, but also to their complaints.