The Attraction Marketing is the penultimate trend in the world of marketing. It could be defined as the set of techniques used to attract and seduce a target audience towards our brand or product, through non-invasive communication and sales techniques, until conversion and sale are achieved.
It was born in response to the annoying publicity caused by the old non-digital marketing methodologies, and was developed in the 2.0 environment with the consolidation of blogs and social networks.
The Attraction Marketing, in spite of remaining valid, has evolved towards the "Inbound Marketing", a typology with which it is often confused.
The response to annoying, invasive and interruptive advertising
It arises from the verification of the exhaustion of traditional advertising strategies, consisting in drawing the attention of the public by interrupting and invading them. Interrupting them with advertisements while watching television, invading their mailboxes (electronic and physical) with brochures or e-mails, or sending unsolicited SMS. Interrupting them with banners while reading an article on the iPad, or invading them with the telephone call of an insistent tele-operator while they are quietly on the couch.
Invade and interrupt. This was the way, for decades, traditional marketing (we should say advertising, rather than marketing in a broad sense) called or intended to draw the attention of their target audience. A defenseless public. Until the new technologies created platforms that allowed that public to start dodging this type of advertising.
Invading and interrupting was the consequence of what we now call "push techniques" (of pushing, almost assaulting), and then we only called advertising, because we did not know another model.
But invading and interrupting is basically annoying. And in advertising terms, achieve the opposite effect to that desired: that the intended target audience ended up abhorring the brands that used these techniques, instead of approaching them. There were few consumers who decided, at the end of the 90s and the first decade of 2000, to move away from certain brands by heavy, by annoying.
The model was exhausted. Advertising techniques had killed him, and with consequences. Then came the necessary change of trend. From "push" to "pull". From pushing to attract. From the hammer, marketing symbol "push", to the magnet, symbol of marketing "pull".
The arrival of new technologies and digital marketing did the rest. First we talked about "Multi-level attraction marketing", later, "Attraction Marketing 2.0", focused on explaining how to use Social Media and digital techniques in the development of "new marketing".
The now called "Attraction Marketing" was born, then, as a response and a radical turn to the ways things had been done up to then.
4 phases of Attraction Marketing
To develop a good action of "Attraction Marketing" it is necessary to act in 4 necessary and consecutive phases.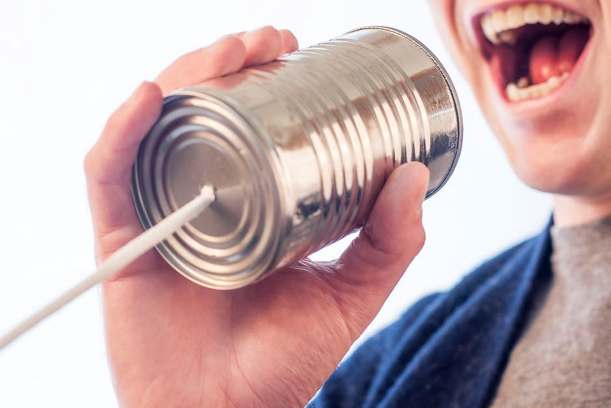 1. Creation
A constant policy of generating multiformat quality content. We need to have first class content and made with knowledge of the online media both multimedia and informative texts in formats such as 'e-books' easily downloadable, videos, PowerPoint presentations and many more. These contents must be segmented and focused on a strategic audience that we will have previously determined.
2. Optimization
This is the phase of SEO and Online Positioning. It is essential that our potential customers easily find our offer on Google and other search engines and on social networks. The better positioned we are, the more we will attract and stand out from the competition – given that as we know, 93% of Internet users do not read beyond the first page in Google when they search. For this it is essential that we have researched and previously determined the keywords for which we want to be found in the search engines.
3. Promotion
Through an active presence in social networks and social media. In all likelihood there is already a real-time conversation about your product or service, whether you want it or not. You can host this conversation on your own Facebook page or on your Twitter account, and learn about the requirements and interests of your present, past or future clients. And even more: you have to invest time and effort in promoting intelligently in social networks, building a community of clients, fans and friends. This will lead us to greater transparency for which we must be prepared.
4. Conversion and measurement
In the end, our initiatives must translate into a 'conversion' of traffic and interest generated in sales or other tangible objectives. We use the acronym ROI (Return on Investment) to determine the true return on investment of our efforts. Attention: although social networks and many of our online initiatives are 'free', they require an important investment in time and creativity. And time, as we all know, is money. We need to previously establish criteria to determine the success of our actions: Online sales? Number of fans? Offline impact? That is why we will talk together about conversion and measurement: it is highly recommended to have a series of objective and reliable metrics.
4 pillars of Attraction Marketing
Thus, in view of the 4 phases of Attraction Marketing, we can extract which are the 4 pillars on which its strategy is based.
1. Content Marketing
Creation of quality content in blogs, webs, and sending of newsletters segmented according to the profile of the recipients, and always sent upon request or subscription.
2. SEO
Through the most searched keywords by our target audience, we will work our websites, blogs and articles to be easy for users to find when they search on Google. Thus, when they type words related to our product they will find our article on the first page. Once again, our production has "approached" our target audience kindly, without impositions or interruptions, as by chance.
3. Social networks
Generation of contents of interest for the target audience disseminated through different social networks, which create interest, strengthen the image of the brand, and generate traffic to the web, where the conversion or sale of the product will be attempted, whatever it may be.
4. Dissemination
In addition to all the actions to be developed in the field of Digital Marketing, the dissemination task is complemented by traditional Marketing actions, considered non-invasive, and which can add to the task of attracting the target audience to the brand. We talk about Public Relations actions, press (press releases, press conferences …), or actions (both digital and non-digital) with "influencers" or brand ambassadors.
Differences with Inbound Marketing
Attraction Marketing is often confused with the Inbound Marketing. In some blogs it is even claimed that they are the same. That is because, certainly, they share the same philosophical basis of using a methodology of attraction and not of interruption. But instead, "Inbound Marketing" is an evolution of "Attraction Marketing": it is differentiated and surpassed both by the procedure with which it is developed, and by the fact of going beyond the closing of the sale.
Let's see what they have in common and how they differ.
To have in common
Discard traditional marketing techniques (mass e-mailing, sms, mailing, TV or radio ads…) as intrusive and interruptive.
Try to attract the customer to the brand with "pull" techniques, and in a smooth way, through articles on blogs, social media content, segmented newsletters, and personalized e-mails.
These are based on "content marketing", sending messages of added value to customers, depending on their profile and needs.
Differences
Inbound Marketing studies more thoroughly the profile and behavior of their prospects, trying to know them to the fullest, so the messages they send are customized to the maximum.
Inbound Marketing defines, develops and uses the concept of "buyer's character".
Inbound Marketing bases its activity on the computer and digital control of its CRM's, using the techniques of "lead scoring" (with which it segments and classifies its leads) and "lead nurturing" (with which it nourishes content of differentiated value and personalized to all your leads according to their profiles, needs and behaviors).
Inbound Marketing does not end its task with the closing of a sale, but goes beyond. After the closure, the "delight" phase begins, in which it continues to feed its (already) customers valuable content, so that these first confirm the correctness of their purchase; second, enjoy it and know how to make the most of it; and third, having the maximum information about it, they turn into their prescribers before new clients.