You have good traffics on your website and at the same time you are gradually gaining more visits however, you realize that many of those who are on your website do almost no action and very few impressions you get in relation to the visits you get on your website. Want to learn how to increase your conversions? Keep reading.
It is true that there are many web pages on the internet and they are increasing every day. This makes it increasingly difficult to keep your site afloat for the top positions, and you surely want every single visit of your organic traffic to be rolled back into as much profit as possible. For this, you need to be able to sell a product, get them to subscribe to your news or your social networks.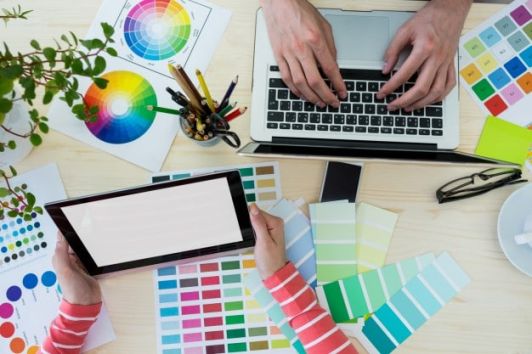 Here are some ways to achieve your goal and increase conversions on your site
A clock with countdown
You are very likely to think: Why a countdown? The truth is that the countdown clock indicates the end of an offer or opportunity to get a product or service and according to psychologists they say this can create the sense of urgency and fear of losing a chance or opportunity. That is why in large online sales sites like E-bay manages to have excellent conversions in their products. If you do not know how to program a countdown on your website do not worry there are many websites that offer the possibility to create a clock with countdown and embed it on your own website just google it a bit.
Pop-up ads
Of course, this technique is excellent at the time of conversions especially if you force the user to interact with the buttons to exit or accept a promotion, product or service. People inevitably need to turn their visit into clicks. Of course, you must know when and where to place an indicator window or popups, if it is too soon the user could leave the site without even seeing the content and have the opportunity to really get to know it and if it is too late to the user can be he's out of the web. Therefore you must be very insightful and visualize with the help of Google Search Console the time that people spend on your website and that way you can calculate when it is the best time to launch the Pop-up pages.
Offer trial versions or demos
It is important that you do not see this method as a way to offer your service or merchandise for free. But rather as a way to attract and convert more public and to thank your customers for providing voluntarily with the contact details. Limited offers have different results, some may enjoy the service or advice and end up agreeing to buy or buy more time, and others may forget or even cancel the order.
Visual means
Of course every visual medium is excellent for increasing visits and of course, our main goal is to convert those visits into clicks, purchases, subscriptions and more. You can use personalized images and infographics to explain how your service works or how to purchase a product; this makes people's attention focused on your message and is the best opportunity to engage customers. There are many web tools available to make these types of images and on the other hand, there are a lot of Freelancers able to develop it for a very low cost.
Finally, all these councils applied to your website can raise your conversions in the skies and make your business profitable. Like any SEO strategy, you can go testing what is the best technique and in which you should focus more attention depending on the results that you are obtaining.