Building a website can be a real headache. Structure sections, create text, choose pictures … if you are immersed now in the creation or redesign of your web, we want to remind some elements that cannot miss in your web to attract your clients.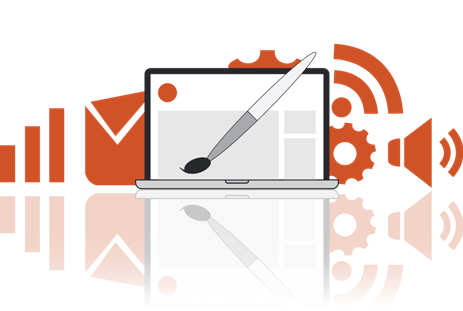 We detail below these five elements:
'About Us' Page
What does your company do exactly? How many years have you been in the sector? What makes you different from the competition? What can you bring to your customer?
Users of your website need to know more about you, and the most appropriate place to explain it is a 'About us' section or similar.
Social Networking Buttons
By placing social networks, remember that it is necessary to place two types of social buttons:
Connections with social networks in which you have presence, so that visitors to your site can become followers.
Buttons for visitors to quickly share the contents of your website, without having to change browser window.
Include social networking buttons on the one hand will help you gain more followers, but also disseminated your content and products.
Terms and conditions
It is very important to prove that you are a serious and reliable company, and that you meet all current regulations. If in doubt, consult an expert who will advise on the requirements that you must meet.
Provide legal information not only offers a good image in the face of a possible client, you can also get rid of problems because you are risking fines or penalties.
The terms, conditions, payment information, cookie information … must be in a visible place and users can find fast, usually in the footer. It is essential that you include the terms and conditions as one of the elements that cannot miss in your web.
Opinions of your users
If you are seeing that more and more web pages devoted a section to the views of users, it is because there is a reason for this. This is what is called social proof.
To see that other clients have bought a product leads us to improving unconsciously our opinion on it, because it generates confidence.
Fresh and well written content
It is always recommended that all web have a blog or news section to share news that may be of interest to your visitors and customers. Having new content regularly encourages your users will visit again and again.
Moreover, the description of your products and services should always be up to date. Do not miss a sale for not updating all the features of your product, or often not renew your offers section.