A social media audit is the evaluation of your presence as you appear to the public on different networks. You can have this type of analysis performed for Facebook, Twitter, LinkedIn, Pinterest, Instagram or any platform that you would find useful for your business.
A social media audit can answer these questions:
1. Is this profile retaining your current customers?
After gathering social media audit data, you will want to pay attention to how many people still "like" your page over time. Have some of them decided to "unlike" it? If so, you may need to dig deeper using social analysis data and find out why. Otherwise, you may want to calculate the total number of page likes over time to see if it has declined or increased. The same is true of platforms where you want to measure an increase or decrease of profile followers.
2. Does your fan page line up with your business goals?
Dog or cat pictures may be cute or funny on your personal profile page. The only exception is maybe if you are a pet store or an animal adoption agency. Otherwise, you may lose your followers who are looking for information that meets their immediate needs. Unless they want a new dog or cat, these kinds of pictures will not help them. This is just one example, of course. You need to observe what posts your audience is liking or sharing and pay attention to the interests of the people following your page.
3. How many new customers will this profile attract?
It might not take much analysis to see how many new customers your SM profile is likely to attract. Even data from only a month ago may help you. Check out how many new subscribers have signed up through your social media page signup form. Then, find out how many of them clicked to your "buy now" page. You also may want to use the data form an audit to determine whether the clicks you receive are linked to new purchases.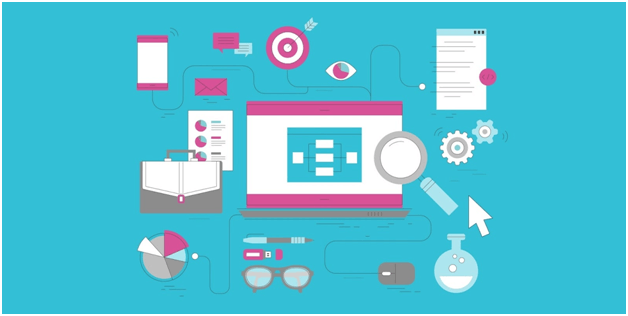 4. Does your social media page provide the information people want?
If you see little to no comments, likes, shares or reactions, that probably indicates that they have no interest in the content you have posted. Use the information you gathered from your social media audit to find out what exactly will catch their attention. Once you understand their perspective, you will be able to better convince them that you have what they need.
5. Is the content you post appropriate for the platform?
This may be as simple as resizing your photos and videos so they appear appropriately in content post feeds. Otherwise, people may not be able to read or view them and may not want to take the time to click on them to see the rest of what you have to tell them.
What is more, know that some platforms such as Instagram or Twitter are not usually places for sharing long text posts or links to articles. On the other hand, Facebook or LinkedIn may be more suited for this with the exception being if you provide images along with your long posts on other networks. However, appropriateness for a specific platform is more than just about the media size.
You can use a social media audit to calculate what may be tiny but important differences in reactions. This may be for a variety of reasons including the type of people who prefer a certain social media platform. Just the fact that each page has different people following it in general also may matter according to any analysis made of each network profile you own.
NetBase can Help You Relate to Your Audience
NetBase uses data from a social media audit to help you give your audience the content they want.This company can also show you how to best use your data to leverage new and existing buyers.