One of the biggest concerns of Facebook users is how to set the privacy of this social network to prevent its contents spread uncontrollably.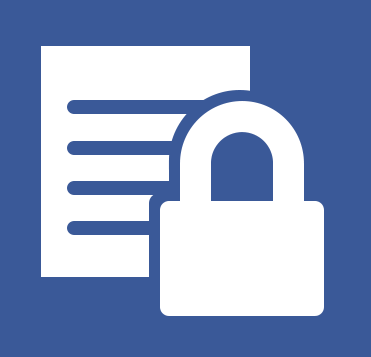 As in all social networks, the best way to maintain our privacy is thinking twice about what kind of information we want to share. However in Facebook there are many measures that help us to keep our private life safe. We only know them well and use them. To start, here are five tips to keep your privacy on Facebook.
Check the privacy settings
All settings related to privacy and security in Facebook are grouped within the Settings section.
If you are new to Facebook, or if you have not already done it yet, enter these sections and check your settings. It is also helpful to review these options whenever Facebook announces changes regarding in privacy…
We recommend that you check these sections:
Security
Privacy
Timeline and Tagging
Blocking.
Choose your audience
When you climb something to Facebook, you are not obligated to share with your friends. You can customize the audience of each publication to be visible to all (public) users, see all your Facebook friends or just some of them.
If you want to choose an audience for all your publications, go to Settings, then Privacy. In the section 'Who can see your future post?' You can select the public to be applied automatically to your new publications. Remember that you can change it whenever you want, either generally or in a publication in particular.
Create lists of friends by level of privacy
Friends lists are a little-known feature in Facebook although it is very useful to control our privacy.
In lists you can group friends using different criteria: best friends, family, coworkers, college friends … When drawing up these lists thinks the closeness you have with these people and how much information you would like to share. When you create playlists, you can share your publications only with people from a list or specific lists.
This is useful, for example, if you have people in your work on Facebook and do not feel completely comfortable with who can see your posts. Group them into a list and then exclude them from publications that you do not want to see.
You can also use the list 'restricted access' that Facebook automatically created. People you add to this list only see your public posts, even being friends.
Check out how other people see your profile
Would you like to know how other Facebook users see your profile? It's simple, go into your profile and click on 'View as'.
Automatically, your profile appears in its public version, i.e. how it sees the Facebook users that are not your friends. But if you want to be more specific, only enter a user name and you will see how that person sees your profile.
Remember that anyone can view your profile, whether he is your friend. However, publications may have different audiences: for example, friends, friends of friends, public … This is what ultimately will determine how much information can see another Facebook user.
Prevents your Facebook profile appears on Google
If you look for your name in Google it is possible that between the first results appear your Facebook profile.
To avoid this, visit Settings, then Privacy. Disables the function: Do you want search engines outside of Facebook to link to your profile?