The success of any business module depends largely on its marketing. Thus, organizations and people choose different marketing strategies and platforms to reach their customers. Clickfunnels and Getresponse are two such marketing platforms that you may choose to reach your targeted customers easily.
But, which one should you choose? It is a crucial question since these two marketing service providers operate differently. Also, they are by no means cheap. Thus, you must understand the differences between Clickfunnels and Getresponse to choose the right one for your business.
Getresponse mainly provides email services. On the contrary, Clickfunnels offers sales funnel service to clients. Nonetheless, both platforms have a clean UI and UX so that even non-techy people can easily use both services.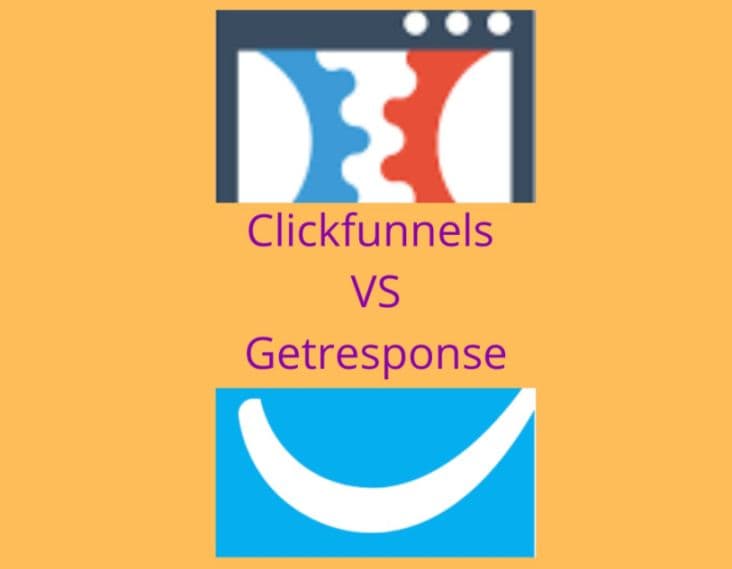 Clickfunnels Vs. Getresponse
Clickfunnels and Getresponse are both primary marketing service providers. They differ in their marketing strategies, pricing, various packages, etc. We will look deep into these differences to help you find the right marketing partner.
Operational and servicing difference
Clickfunnels bring a complete marketing service for you. It lets you develop the complete marketing and sales strategy required to turn a potential customer into a reparative client. It helps you develop product design, reach out to customers, and implement and customize different plans.
On the other hand, Getresponse is only an email service provider. You can use it to send emails to reach your clients. The good part is its 500 various templates for emails with a quick customization facility. So, you may easily tailor your perfect email depending on your business and client requirements. It helps in developing business and brand awareness greatly.
Contact reach and saving options
The number of contacts you can use, save and reach through a platform is important for any business. It is, therefore, a crucial consideration for both Clickfunnels and Getresponse. In this regard, Clickfunnels outperform Getresponse. It offers you unlimited contacts with all types of subscription plans.
On the contrary, the basic subscription plan in Getresponse will offer you only 1000 contacts or subscribers. If you want more contacts for your marketing, you need to choose higher subscription plans monthly. It includes the following contact numbers:
5000
10000
25000
50000
100000
So, it's a big drawback for the Getresponse users.
Pricing and free trails
When choosing any marketing service provider, pricing is a key consideration. For instance, a start-up company can't afford an expensive marketing service provider. They will mostly look for affordable platforms.
So, what's the pricing difference between Clickfunnels and Getresponse?
Clickfunnels starts at a $97 monthly subscription fee. It has another two plans. These are:
Platinum: $297 for each month
Two Comma Club X: $2,497 for each month
Getresponse starts its basic plan at $15 each month. Its other plans include the following ones:
Plus: $49 each month
Professional: $99 per month
As the comparison shows, Getresponse comes a lot cheaper than Clickfunnels. However, the latter has different facilities that you must consider. For instance, Clickfunnels offer unlimited contacts with all its plans.
Next, you might look at the free trial period. Clickfunnels offer you only 14-days of the trial period. You will get a 30-day trial period for Getresponse. Thus, Getresponse might be a good deal for start-ups to try and see the results.
Top features of Clickfunnels and Getresponse
The cheaper pricing and longer trial period are useless if the marketing provider doesn't offer you the right services. Henceforth, you must get full features from the service provider. So, what are the most notable features of Clickfunnels and Getresponse?
Our research team has found the following top features of Clickfunnels:
Affiliate management
CRM
Communication management
Conversion rate optimization
Interactive content
The platform will truly offer you state-of-the-art marketing plans. Affiliate management helps you grow the business with affiliation. Plus, it has excellent conversion rate optimization with interactive content. It grows your business faster.
Its drag-and-drop video editor is truly handy for quick editing. It boosts your marketing speed superbly. On top of it, you will get independent website hosting. It is useful if you plan to launch your business website and attract more clients.
You will love unlimited tracking options. It helps you in tracking conversations to make better plans. You can see the different critical metrics with one click on the dashboard. You will also find its "Auto Mail Responder" service user-friendly. Plus, its follow-up funnels will convert visitors into clients.
Finally, you can create a membership and subscription-based website or platform with Getresponse. It will allow people to log in to your website to browse and buy exclusive items.
Getresponse has some high-end features for converting your business into a profitable one. Its 100+ templates for email marketing make it the best versatile email service provider. Their marketing automation is one of the industry-leading. Moreover, it lets you send customized and automated emails. So, you can respond to customers' queries within 24 hours.
Integration with different services and companies
For any marketing platform, it is necessary to integrate with different platforms. It allows you to convert your customers better. Plus, it is useful for different payment methods. It is a good thing that this marketing platform has integrated various useful platforms.
Some of the full integrations of Clickfunnels include:
Twilio
YouZign
Stripe Payment
Paypal
WordPress
Shopify
It also has integration with many other companies and service providers. So, you will enjoy a one-stop service from Clickfunnels.
Similar to Clickfunnels, Getresponse also has integration with some famous companies. You will find the following top integrations from Getresponse:
Amazon payments
Click Desk
Etsy
Hubspot
Paypal
Stripe
What's more, Getresponse actually has integration with Clickfunnels. Therefore, you will also likely love its one-stop services.
End Note
We have gone through major differences between these top-tier marketing platforms. So, it's time to give our verdict on selecting between Clickfunnels and Getresponse.
If you want the best ESP marketing for your business, you should go for Getresponse. On the other hand, you need to choose Clickfunnels if you want a complete sales-funnel service. However, their free trial allows you to use both services on-hand and choose the right one. Since both services have a brilliant track record, you won't be disappointed with their services. The final selection will come down to your business preference mainly.