The current world is unimaginable without social media. From simple post sharing to company development, social media is prevalent. Instagram is one of such platforms. Instagram allows its users to follow and be followed. What is the difference between Instagram followers and Instagram following? Do you know?
In a simple sense, followers are those individuals who have access to your account. These folks have access to whatever you share in your account. On the other hand, following on Instagram refers to the people you follow. You may view the posts, photos, and other content of those you follow, just like your followers.
Sounds confusing, right? You are not the only one. Many people become confused about followers and following on Instagram. Therefore, this article will focus on depicting the difference between followers and following. Besides, the readers will learn about other information on followers and following. So, let's start.
Difference between Followers and Following
Explaining these terminologies may sound foolish, but new users often face difficulties differentiating between followers and following. So, it's better to start from the fundamental concept. Firstly, the readers need to know what followers and following mean on Instagram.
What are Followers on Instagram?
Followers are the group of people who follow you on Instagram. If your Instagram account is private, followers can access your account by sending follow requests. If you accept the request, then those people will be your followers.
Followers of a particular account have full access to that account. Suppose you are a follower of person "X." "X" uploaded a picture 5 minutes ago; whenever you enter your account, the shared image will come to your newsfeed. If you want to explore more about "X," you can go through X's account. You can also like, send messages, or comment on those posts and stories.
If the account is not private, one can follow another person just by pressing on the "follow" option and can be a part of that account. However, you can not follow more than 7,500 accounts. So, no one can follow more people than this amount.
What is Following on Instagram?
The following list of your account represents those people you follow on Instagram. The way your followers became a part of your account, you can follow anyone by following the same procedure. When the expected person accepts your follow request (in the case of a private account), you will be the follower of that person.
You can view the posts, articles, and photos of the people you follow, just like your followers. One can also communicate with the followed person via message on Instagram.
I have mentioned the vital differences between followers and following on Instagram in the below table:
| | | |
| --- | --- | --- |
| Parameters | Followers on Instagram | Following on Instagram |
Maintaining Follower and Following Ratio
One may now question what is Follower and Following Ratio? Well, the Ratio represents the number of people who follow you and the number of people you follow. In a more simple form, one can understand the Ratio as follows:
Follower and Following Ratio = the number of people who follow you: the number of people you follow.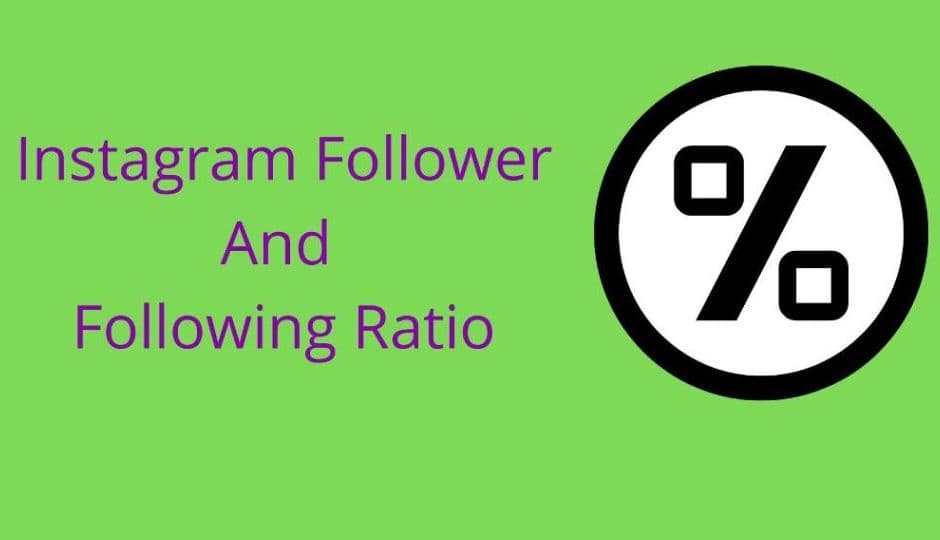 The importance of the Ratio is significant. Nowadays, Employers often look at potential workers' social media sites. Some people snap judgments about others based on the quality of their social media accounts. There are mainly three quality accounts: Low, normal, and high-quality.
Low-quality account: A low-quality account has more followings rather than followers. For instance, an account follows 1000 people and has only 100 followers. This type of account is an example of a low-quality account.
Normal account: A normal account has roughly equal numbers of following and followers.
High-quality account: The Instagram accounts of celebrities are a glaring example of high-quality accounts where the number of followers is far higher than the number of following.
When Is Follower/Following Ratio Important?
I know you have already got upset as you have more following than followers, right? Don't get upset. Because the Follower and Following Ratio is not that important for personal accounts. Generally, personal accounts include those who are familiar with the owner of that account. Only a limited number of people follow you to remain connected. So, personal accounts work as a communication channel with friends and family members.
But Follower and Following Ratio is important for celebrities, Instagram influencers, business companies, and different brands. Because the more followers they have, the more they can disseminate information which is critical for their professional tasks.
FAQ:
1. How do you know someone is following you?
By following the below procedure, one can see the follower list on Instagram:
Go to your home page of Instagram account
Click on the follower option. one can find the option on the upper-middle surface of the home page
Now you can see the complete list of people who are following you.
2. What does the green following mean on Instagram?
If a person finds a green following option in the account of another, it indicates that individual is in the list of close friends of your account.
3. Do people know when you look at their Instagram?
Instagram users cannot see who visits their profile unless they have liked or commented on their posts. So, if you check another's account, the person won't know that.