Would you like to use video on your Facebook page but you don't have the means to produce it? Do you want to know how to create a video on Facebook without knowing video editing?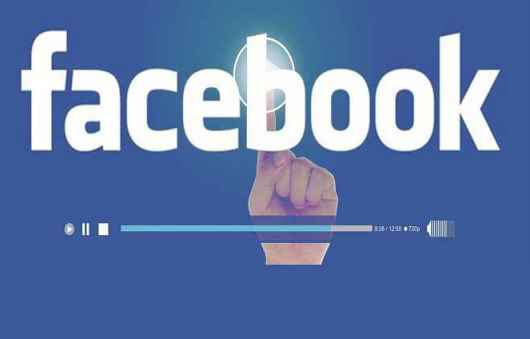 The videos on Facebook are on the rise, and more and more audiovisual content are published. Native Facebook videos achieve greater reach and interaction, but have the drawback that does not occur as quickly as a photo or a text with a link.
What is the solution for companies that cannot create videos? Learn Facebook video presentations.
How to Create a Video on Facebook
The video presentations of Facebook use photos to create an animated presentation that is uploaded as video. All you'll need are good quality images.
First go to your Facebook page and select upload a photo or video. You will see different options, of which you have to choose "Create slideshow".
Select pictures you want to use in your presentation: a minimum of 3 and a maximum of 7. The system may take a few seconds to upload and process images. To be perfect we recommend photos with a 16: 9 ratio.
Change the order of slides by clicking and dragging them. If you want to add another photo, click the + symbol.
Write the message that will accompany your presentation (optional).
If you want you can post the video immediately, but we are going to set for more forward to make some more improvements.
When programming is done, enters into Publishing Tools and then enters into Video Library. There you will see the presentation you just created along with other videos that you have uploaded. Click to edit.
Edit your video by adding a title, a descriptive tags (to make it easier to find on Facebook) and a call button for action to direct your audience to your website. This last step is very important if you want to get visits.
With this your video presentation is ready. It will be scheduled at the time you set in step 5, but if you cannot wait more publish it immediately. For its performance, check the statistics section or the video library for information on reproductions, reached people…..
In this way we will have created a video to Facebook in less than 5 minutes, quickly and without complications!