The navigation menu of a website is an element that sometimes is not given the importance it deserves. It is an element that visitors to your page will always use, so its design and organization cannot be taken lightly.
The menu of a web is as a skeleton and fulfills several functions:
Guides the user through the different sections of a website.
It displays the content offered.
Structure of the site.
Does the menu of your site is confusing? Does your customer tell you not find what they seek to navigate? Then you need to take a look at these tips.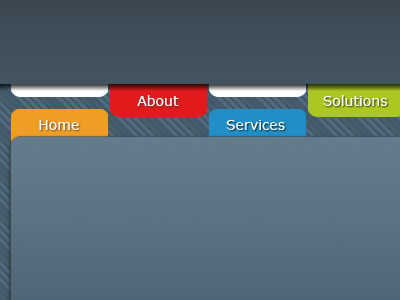 6 tips to design the navigation menu of your website
Start working on paper
The menu of your website is closely related to the web architecture, i.e., the organization of the different sections of your website. The first question you're doing to yourself is what to include in the main menu. To answer this it is best to start doing tests on paper. You can draw and use cards that represent each of the sections.
It is not necessary that all your sections appear in the main navigation menu. For example, the section of customer privacy or conditions may appear in the footer.
Less is more
You may have seen examples of very complex online stores menus. If this is not your case, it is better to opt for minimalism. Stuffing your menu items only manages to confuse the user. Leave only the essentials to the main menu.
Flee from complex fonts and bright colors
The menu is not the best environment to be creative. Readability has to prevail, so you should avoid too flashy colors or fonts that are difficult to read.




Clarity first and foremost
Choosing the words for each of the categories of the menu is tricky. Some people prefer to be creative, but almost always as simple and clear works best.
Each menu should consist of a word or a short phrase that does not create confusion:
Services
Contact
About Us
Products
Always test any design before launching
A navigation menu can be very clear to you and very confusing to the user. Before stay with a final design put it to the test by asking people outside your company to browse your web site and looking for specific information.
This way you can find out what the weaknesses are and how to improve them.
Maximum 3 clicks
The user wants information, and wants it now. If finding a section should not do more than 3 clicks you're getting things too difficult.