Thanks to the overcrowding of the Internet, and due above all to the popularity that online communities have become in recent years, there is currently a huge variety of social networks and sites through which people share the most varied content, and although within this terrain the best known are Facebook, Twitter, YouTube and Google+, the truth is that there are many more communities of this type, within which we can find more than interesting options.
Such is the case of Reddit, which for many users is a real gem on the Internet, especially for the vast and voluminous content that we can find in it, since it not only has a design and a series of features that makes it simple and navigable, and we can always notice that the information we need is only a click away, but also by the type of content that users share in it.
To get an idea of how it works, Reddit has been conceived so that anyone who wishes can publish content, as well as links to external publications that may be of interest, since the idea is that sites that can be promoted. By understanding the users are good and interesting.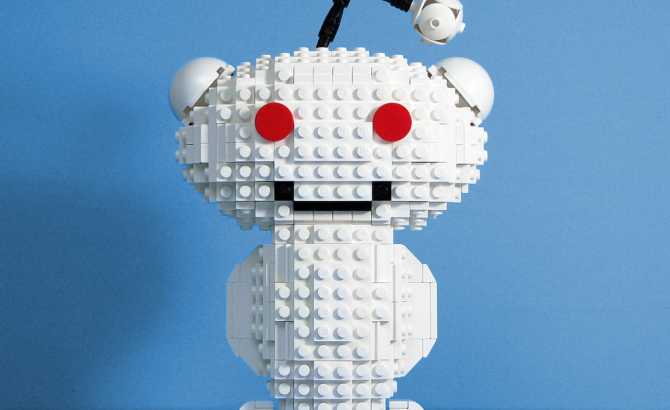 Within the universe of Reddit we will find the so-called Subreddits, which are smaller communities dedicated to specific topics, and of which there is a great variety, for all tastes and concerns. And the best thing is that each user can subscribe to a certain Subreddit, without having to receive notifications from other Subreddits that do not interest him.
However, every time we enter Reddit, the system will automatically show us the main page of the community, where we can find the links to all subscribed subscriptions, within which are those publications that have the most "upvotes", That is, the most popular articles that were published in the Subreddits to which we are subscribed.
In this sense, it is important to highlight that in Reddit each of the users votes those contents that seem interesting to them, either for the informative or the entertaining of him, and these votes can be positive or negative, and precisely on that basis it shapes the community, giving greater preponderance to the tastes of the people who participate in it.
For this reason, Reddit is ultimately a website that is constantly changing and evolving, which makes it truly dynamic. This particularity, and the fact of being able to find in Reddit any type of material that we look for, make this community a more interesting site for any user.
Regarding the registration in Reddit, it is a simple and easy process, and we only need, in addition to choosing a username and a password, to enter an email address. It is important to create an account on the site when we want to get the most out of the community, as this allows us to define our interests, and receive notifications in our email box about new publications in our favorite Subreddits.
In addition, as we mentioned, Reddit will build the main page or cover of the community according to our subscriptions subreddits, so if we are going to use this site as a source of constant consultation, it is best to register as a user. This will also allow us to publish content.
It should be noted that in some cases, Reddit users choose to create multiple accounts. Keep in mind that the site does not limit the amount of accounts you want to create for each person, and this is an aspect that many people use to better organize the content they consume and share in the community.
Beyond what has been said, it is likely that for many the first visit to Reddit could end up in a bad experience, mainly because at the beginning the system can be a little confusing, because we will find a lot of links of different categories, which can become overwhelming.
However, the key is to look at the main page of the community to get to have a general idea of how the site works, and then begin to search by topic, to find the Subreddits that are of interest.
The most advisable is to search by topic, for which we enter a word in the corresponding field for search, such as "technology", and once throw the results we will notice that it also offers us the possibility of filtering the content to be deployed. In accordance with a specific topic in a specific Subreddit, even allows us to filter by country.
Once this is known, we must also bear in mind that in Reddit there is the so-called "Reddiquette", which basically is a system of rules that govern the way people should behave on the site, and is designed to keep the community under a certain organization and control to avoid chaos. Precisely if we become Reddit users, we must respect these Reddiquette and act accordingly.
Once we have become familiar with the community, and we have really liked it, we can choose to start using the so-called Reddit Enhancement Suite, which is an improvement that is not official, it gives us a great variety of additional features, and that is incorporated into the web browsers Chrome, Firefox, Opera and Safari as an extension.
Among the useful features that this suite adds, it allows us to switch between multiple accounts quickly and easily, see the number of positive and negative votes next to the title of each entry, as well as comments and links to images. At the same time, the extension includes an excellent module for filtering information, which significantly improves searches.