If you're a realtor, then you know that social media is a great way to connect with potential clients. With over 800 million monthly active users, Instagram is one of the most popular social media platforms out there.
So how can you use Instagram to your advantage? Here are some tips: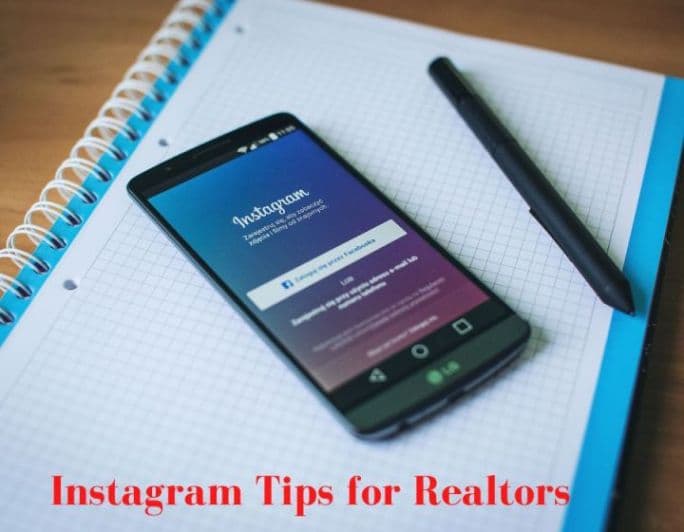 1. Use high-quality photos and videos. This is important for all businesses on Instagram, but especially for realtors who are trying to show off their listings. Make sure the photos and videos are well-lit and showcase the best features of the property. After all, potential buyers are going to be scrolling through your feed and you want your listing to stand out from the rest.
2. Use hashtags strategically. Hashtags are a great way to help potential buyers find your listing when they're searching for homes in their area, so use them wisely!
But beware of using too many hashtags or using irrelevant hashtags as this can come across as spammy. Instead, use a few strategic hashtags that relate to your listing (such as #realestate or #realtor) as well as location-specific hashtags.
3. Post Engaging Content Regularly: Don't just post pictures of your listings and call it a day – mix things up! Post engaging content that will capture people's attention and make them want to learn more about what you do as a realtor. This could include behind-the-scenes videos, posts about industry news or trends, or even just fun facts about different properties you've sold recently.
Whatever you post, make sure it's something that will stop people in their scroll and make them want to double-tap!
How to Introduce Yourself As a Realtor on Instagram
As a realtor, you need to be on Instagram. It's one of the most popular social media platforms and it's a great way to connect with potential clients. But how do you introduce yourself as a realtor on Instagram?
Use an Attractive Profile Picture
Your profile picture is the first thing people will see when they come across your account, so make sure it's a good one! Choose a clear headshot that shows off your smile.
Write an Engaging Bio
Your bio is another important aspect of your profile. Use it to give people an idea of who you are and what you do. Keep it short, sweet, and to the point.
Post High-Quality Content
When it comes to content, quality is key. Make sure your photos are well-lit and informative, and that your captions are engaging but not too long winded. Remember, people are scrolling through their feed quickly – you want to capture their attention!
Be Active in the Realtor Community
When someone clicks on your profile, they should get a sense of who you are as a person and what your interests are outside of work. If you're active in the comments section and regularly post photos, using relevant hashtags, people will start to recognize you as a friendly face in the community.
Utilize Instagram Stories/h3>
Instagram Stories are a great way to show off properties without cluttering up your feed. You can also use them to give potential buyers or renters a behind-the-scenes look at what goes into being a real estate agent .
Leverage Hashtags
Hashtags are essential for getting seen on Instagram. When used correctly, they can help increase engagement, reach, and even sales!
What Should Realtors Post on Instagram?
If you're a Realtor, Instagram can be a great tool to showcase your listings and connect with potential clients. But what should you post on Instagram? Here are some ideas: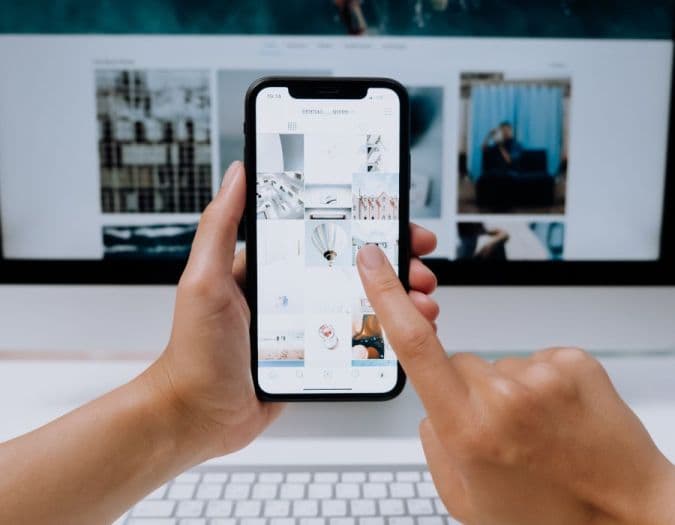 1. Photos of your listings. Make sure to include beautiful, well-lit photos that show off the best features of the property. You can also post videos of tours or open houses.

2. Before-and-after photos. If you've recently helped a client sell or renovate a home, share before-and-after photos to show off your work.
3. Industry news and tips. Share articles or tips related to buying, selling, or remodeling homes. This content will help position you as an expert in your field and build trust with potential clients.
4. Client testimonials and reviews. Share positive reviews from past clients to give potential clients an idea of the great experience they could have working with you.
5 Personal posts. In addition to business-related content, don't forget to mix in some personal posts too!
What Should My Realtor Say in My Instagram Bio?
When it comes to real estate, first impressions are key. Your Instagram bio is one of the first things potential clients will see when they visit your profile, so it's important to make sure it's well-written and informative. Here are some tips on what to include in your realtor Instagram bio:
Your name – Include your full name so that people can easily find you online.
Your contact information – Make it easy for potential clients to get in touch with you by including your email address and/or phone number in your bio.
A brief overview of your experience – Let people know how long you've been working as a realtor and highlight any specialties or areas of expertise you may have.

Why you love being a realtor – What drew you to this career? Share your passion for helping people find their perfect home with potential clients!
Links to your website and blog – If you have an active blog or website, be sure to include links in your bio so that people can learn more about you and the services you offer.
Conclusion
As a realtor, you are always looking for new leads and ways to grow your business. And for this you can use Instagram to showcase your properties, highlight your brand, and connect with potential clients. Try to follow the instruction which I already mention there and you will be successful in your real estate business.