The network is full of tips and tutorials on how to use social media to promote a brand, but not all are successful and today we are going to see the worst advices in social media.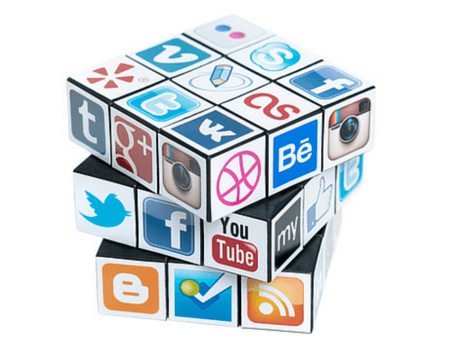 Social media marketing requires knowledge and strategy: it is not enough to open profiles and publish any content. If you do not approach social networks with head the only thing you will get is wasting time and efforts.
Maybe you're already working on social media for your business or your personal brand and you are not seeing results. In that case, you should check if you have been the victim of the worst advice that we can give to you in social media.
Worst advice on social media
You have to open a profile on each and every one of the social networks that exist
Perhaps think that the more profiles you have more likely you are to reach out to your audience. But this is only true if your ideal client is present in all social networks, which in reality is unlikely to happen.
Each network has a specific audience. Before opening a new profile, you should consider whether that profile matches that of your client. If not, it's not worth trying. For example, much as Snapchat is now a very popular network, is not the most appropriate for an engineering company or a law firm.
Automate everything you can to save time
Nobody has time to be 24 hours a day pending what happens in social networks. Programming tools and automation are essential for all people who manage social networks.
The problem comes when these tools are misused, for example:
All updates are scheduled in advance and there is no personal interaction with followers.
You have connected two or more social profiles in order to publish the same, like Twitter or Instagram.
Published too excessively or contents are repeated.
If someone criticizes you, ignore or delete the comment
Not meet the criticism can get into very serious problems. Some people try to delete or hide the negative comments, and others simply do as if they did not exist.
Negative comments should be responded, acknowledging the error if any.
The more hashtags, better
Hashtags or tweet increase the virality of the messages and help to reach out a wider audience. That is why it is easy to fall into the #madness to put #hashtags to everything in your publications in #socialmedia, regardless of whether it is relevant or not. Another common error is to insert too long hashtags and difficult to read.
To be effective a hashtag should be relevant to your publication and your audience.
Post everything you can
Cram your message profile is useless if updates do not contribute to an objective, either to get visibility, interaction, sales… Design a publication schedule for each social network, considering its features. Post once or twice a day on Facebook may be good but insufficient for Twitter.