Snipfeed and Linktree both are link-sharing tools. Both tools create a platform for you so that you can share anything or promote your business using these tools. But it makes little bit confused about which tools are the best link-sharing tools.
Though Snipfeed and Linktree are the same tools, both have some different features and offers for their users with some unique benefits. And this type of different feature makes them stand out from any other tools.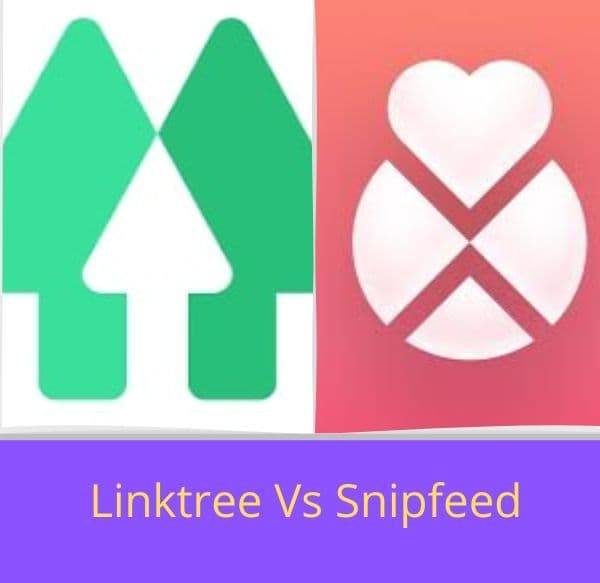 Ok, let's see, in my article, I will give incredible information about what is different between snipfeed and Linktree and how they work.
What is Snipfeed
Snipfeed is an online platform for creating personalized content. This platform allows each user to create podcasts, videos, articles, and other online content aggregated in one place.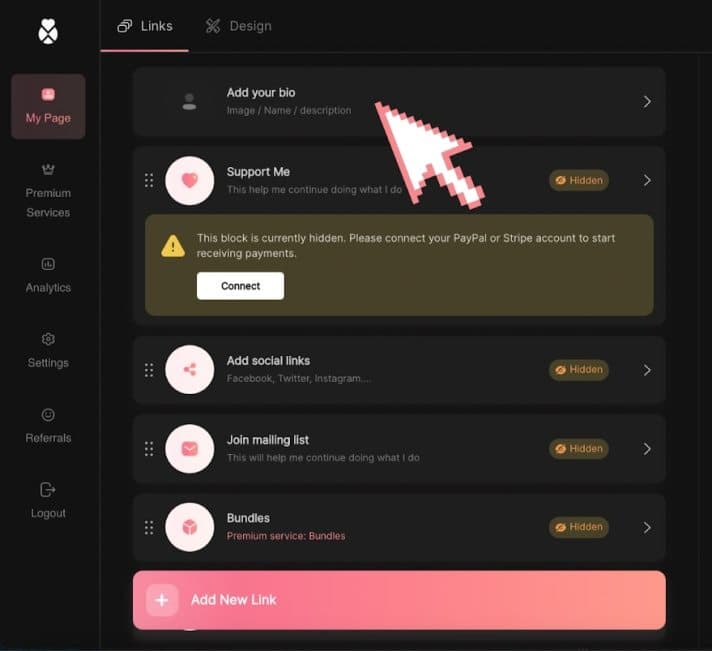 If you are a content creator can connect with consumers directly by using snipfeed. It allows AI and machine learning to create a content.
For example, a content creator can offer subscriptions or bundles of content with just two clicks. On the opposite side, fans also can send virtual gifts to their favorite creators and media with Snipfeed's wallet, known as 'Snipcoins'.
What is Linktree?
Linktree is a link sharing app that allows you to create a custom landing page that contains multiple links to share in social media. The app can be used on different social media like Facebook, Instagram, TikTok, Twitter, etc. You can also add Snapchat to linktree and customize the landing page.
Linktree is like other social media platforms. You can also get a linktree landing page. This app is allowed you to share different media links and keep your data safe and secure.
Link in Bio Templates
Content Sharing
Growing Your Audience with Analytics
Difference Between Snipfeed vs Linktree
Both sharing tools have some features that make them different like how to manage multiple Linktree accounts and Snipfeed, their multiple version, account creates system, etc.
Now, you may think that is linktree pro worth it? Or is linktree worth it? Or what about Snipfeed pro? You can use linktree and Snipfeed without any doubt.
Snipfeed and Linktree Features
1. User Name change
Both tools have the features to change the user name. The process of changing linktree usernames and snipfeed is easy but in a different way. When the question arises can you change Linktree and snipfeed username? I say definitely.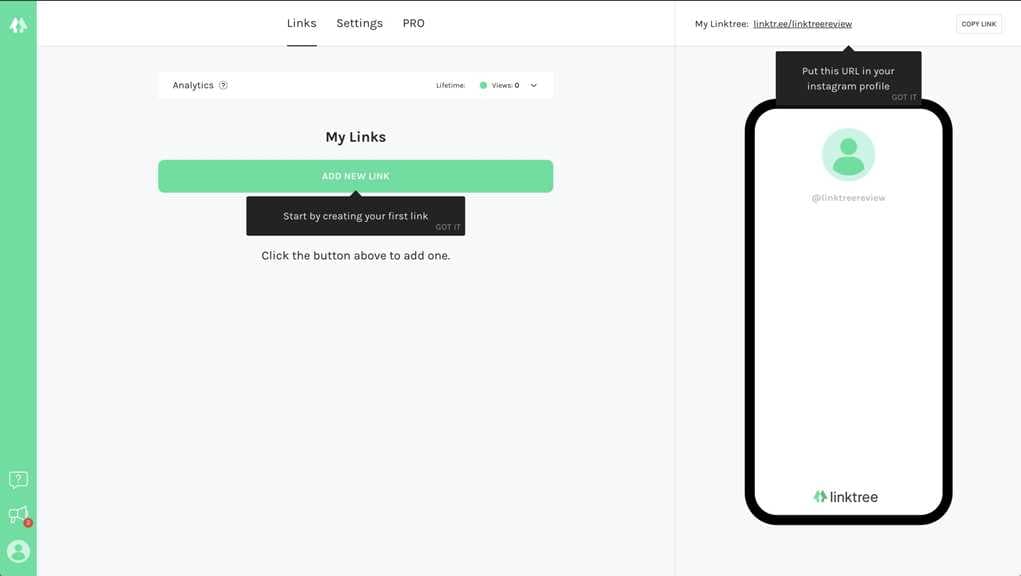 LinkTree
Snipfeed
Selects the 'Appearance' button at the top of the admin page
For snipfeed you have to go to the setting option directly. Do not need any admin or appearance button
In the settings of the 'Profile' section, you will see the option to create a 'Profile Title' or change the username for your Linktree page.
Put your account information, and click on the username.
Now, mention and type the new name. Finally, save all the changes that you have made.
Clicking on changing option for change the user name.
2. Pro Version
Can you have more than one linktree or snipfeed? Yes, you will get a pro version in both tools. You will get Multiple Admin Features for Linktree and snipfeed pro versions.
On the other hand, snipfeed pro mod apk allows editing DSL photos with the best style that is related to your business.
3. Monetize in one click
Snipfeed allows any type of content and gives permission to its user to host their own content and monetize in one click.
But linktree has no monetized option. Using prioritized links, anyone can choose one desired link to draw more attention.
4. Manage Multiple accounts
Snipfeed can manage multiple tasks and accounts. By logging into snipfeed, go to my page section to customize your account. You can add your bio, Snapchat, and social links.
For linktree, you can update your bio-link, add Snapchat to Linktree, Analytics, Facebook audience integrations, and can directly send the link to your visitors.
5. Mailing
Snipfeed allows putting a mailing list on your landing page. Your account must work for influencers and collect mail lists for these features.
Linktree has a mailing list integration system. Using these features, your user can sign up MailChimp with two clicks.
Snipfeed Vs Linktree pros and cons
To promote your business, you can use linktree facebook, linktree Spotify, linktree Snapchat, and other social media. But in the snipfeed you can customize socials, services, podcasts, videos, affiliate links, favorite memes, etc.
Linktree and snipfeed are very simple and user-friendly apps. Every user is satisfied with using both tools. Even then, it has both pros and cons. Let's see the difference between Snipfeed and linktree.
LinkTree
Snipfeed
Pros
You can share all of your social links in one place.
You will get monetization.
Linktree allows sharing links without building an entire website.
Through consultations, shoutouts, etc., you can earn money
According to your brand you can customize landing page via linktree. You can track basic engagement rates with the linktree analytics system.
Easy and free to use. You do not need a monthly subscription.
Cons
You cannot get the Linktree monetization option.
They have a Limited design option.
How to make Linktree for TikTok
TikTok allows you to share one link in your bio. But once you insert linktree on your TikTok profile, you can share multiple links. When your followers click the link, they will get a separate page with numerous links. Tiktok linktree is very useful for influencers and brands.
Open your TikTok and click on the 'Me' tab to put the links.
Click the three bars at the top right corner and go into 'Manage account.'
Now, click the 'Switch to business account' option.
Tap the 'Edit profile' option and put your link in the bar that is called 'Website.'
Snipfeed for TikTok
Create a bio link to use TikTok and successfully present yourself.
Start snipfeed to add a bio link to go to my page section.
Click on my page section you will see Add Bio option.
Open bio profile and add user name, pictures, and mail address in this section.
FAQ
Q1. Is there anything better than Linktree?
Ans: Yes, some link-sharing tools are alternatives to linktree. Link Chest, Link.Bio, Leadpages, Tap.Bio, ShortStack and Shortly is better than linktree. You also can use one of them.
Q2. What is wrong with Linktree?
Ans: Sometimes, linktree links are marked as spam. So the link on your bio becomes blocked and no longer clickable. But that is not a big issue. After a few minutes, it recovered.
Each user can create online content aggregated.
Q3. Is Snipfeed legal?
Ans: Snipfeed connects all content creators and supports them in sharing their content. Snipfeed is a legal company that builds Shopify, and the original name of this company is Snipfeed Inc. This company helps integrate with all the third-party tools that you need as a content creator.
Final Thought
Normally, influencers and brands need to use Linktree to create and manage unique URL links and insert the link on their bio. The links help the audience find merch and products they are promoting.
And the mission of Snipfeed is to change the business model for online content. Both help in promoting and sharing the content.
You can use any tools to make better content for your business purpose by using snipfeed or linktree. Your followers never leave you, and they can easily purchase your products or merchandise.