In order to make a truly effective marketing strategy, you need to take a holistic approach. Instead of thinking about just one thing, you need to think about how all of the different pieces fit together.
In other words, it's not a question of finding just one marketing strategy you should stick to, but a combination of different ones that will work together to create a more powerful overall effect. With that in mind, let's take a look at some of the key marketing strategies you should be using if you want to crush your competition.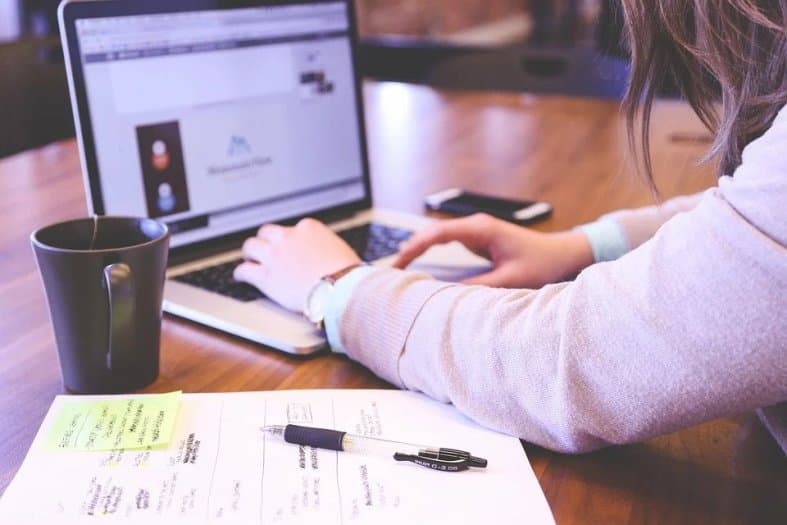 1. Focus On UX/UI Design
Your website is like the online front door of your business, and it's one of the most important marketing tools you have at your disposal. That's why focusing on UX/UI design is such an important part of any marketing strategy. The people from webserv.io state it simply – you need to make sure that your website is visually appealing so that visitors stay on it for longer and are more likely to convert into prospects or customers.
A user-friendly interface is also essential so that visitors can easily find what they're looking for, and contact you if they need to. A well-designed website is responsive, fast to load, and easy to navigate, so make sure that yours ticks all of those boxes.
Read: How To Design and Execute An Online Marketing Campaign
2. Custom SEO
Now that you have the perfect website, you need to make sure that people can actually find it. That's where SEO comes in. The goal of SEO is to rank your site as high up as possible on search engine results pages (SERPs) so that when potential customers search for businesses like yours, they're more likely to click on your listing.
It's a long-term strategy that requires a lot of work and patience – you can't really expect to see results before several months have passed. However, it's well worth the effort, as a good SEO campaign can do wonders for your website traffic and conversions.
There are many different factors that impact your site's ranking in search engines, including things like quality content and backlinks from reputable sources. You need to make sure that you're doing everything you can to optimize your site for the search engines if you want to see results – and among other things, that means optimizing it for a more specific search than just the broadest keyword that relates to your business.
3. Generate Leads From Social Media
Of course, it's great to have a long-term marketing strategy like SEO, but what about the short-term business you need to run? That's where social media can help.
Social media platforms are a great place to start generating leads and building your mailing list, and they're also an effective way of keeping your name in front of potential customers so that when they need the products or services you provide, they think of you first.
Platforms like Instagram, Twitter, and LinkedIn are perfect for generating leads, so make sure you're making the most of them. The content you post on your social media shouldn't only be promotional. It needs to provide some value to your audience and be made in a way that builds a sense of community.
4. Be Smart About Paid Ads
If you've ever googled something, you probably know that the paid ads you can find at the very top of the search page are more than likely to get skipped over. That's why you need to ensure that you aren't just posting an ad that people will skip past, but crafting a message that people are interested in.
PPC (pay-per-click) advertising is a great way to reach potential customers who aren't searching for your business specifically, and if you're smart about it, it can be an effective part of any marketing strategy.
If, for example, you're selling men's shoes – an ad that states you do just that won't be as beneficial as an ad that promotes a sale on men's shoes, or that offers a discount to first-time buyers.
You need to make sure that your ads are relevant and interesting if you want people to click on them. Again, the key here is to use this short-term strategy to complement your long-term ones.
5. Newsletters And E-mail Campaigns
Once you've started generating leads, it's important to keep in touch with them so that they don't forget about you. Newsletters and e-mail campaigns are a great way to do this, as they allow you to send timely updates and offers straight to people's inboxes.
You need to make sure that your newsletters are well-designed and interesting, or people will just unsubscribe. People are bombarded with e-mails every day, so you need to make sure that yours stands out.
In other words, they need to provide value to your customers. Whether that's through educating them about your industry, providing comedic relief, or offering them exclusive deals, you need to make sure that your e-mails are worth opening. Newsletters are a great way to keep your business top of mind, and if they're done well, they can be a great marketing tool.
As you can see, all of these strategies combined make an effective marketing strategy. By using different marketing tactics, you can help establish your brand and crush your competition. So if you want to see results in your business, make sure you're focusing on all aspects of marketing – not just one!