Social media is dynamic and the paradigm keeps shifting. These days, social media and digital marketing are almost interchangeable. However, social media has made certain strides with the changing dynamics as well as additional platforms.
The changes in social media have been a huge influence on how business people approach social media marketing. It also dictates how marketers are able to reach potential customers. It is therefore imperative that marketers stay a step ahead of social media dynamics.
Ultimately, they have to keep up with the emerging trends in social media marketing. The following are the trends to take into consideration in 2020:
Social Media Communities
If you look at brands that have a large following on social media, you will notice the intimacy in interactions. For instance, a brand – be it a product, service or showbiz personality – will refer to their followers by a nickname.
This makes the followers feel as if they are a part of the brand's community; a family. They own the brand and protect it from perceived enemies.
Additionally, the brand shares posts often, thus keeping the audience engaged. They also ensure that they share content that the audience finds relatable. This is a trend that is likely to carry over into 2020 as it has proved to be quite effective.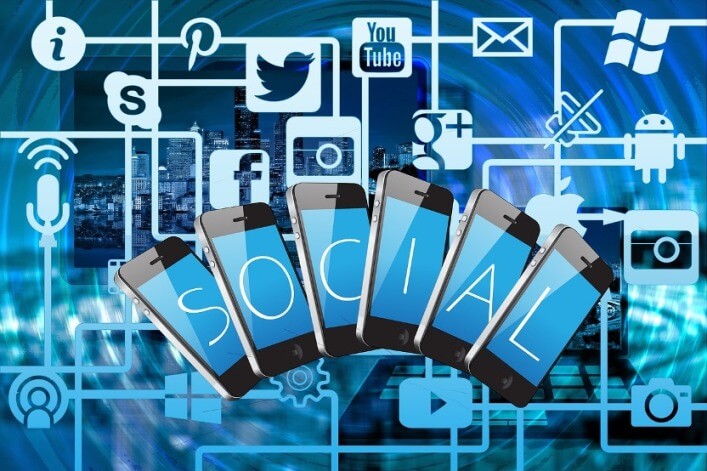 Social Media Influencers
Social media has created new avenues for people to people to establish themselves in various niches. Some of these people include influencers. They have been around for as long as social media has been.
Influencers have been quite adept at promoting various brands especially on platforms such as Instagram. They have proved that word of mouth is still a great tool for social media advertising. However, consumers are no longer sold on them.
Many of the big influencers are considered to be insincere. Consumers no longer trust their word. Brands would rather use the services of smaller influencers such as those deemed to be closer to their followers. They are more likely to be trusted than mega influencers who appear to be detached.
The Surge of Alternate Social Media Platforms
There has been a deluge of social media platforms over time. For a long time, Facebook was seen to be the ultimate platform. While it has yet to be knocked off that throne, others are quickly gaining popularity. These include:
Twitter
Instagram
Pinterest
YouTube
WhatsApp
LinkedIn
Tik Tok
Snapchat
These are not the only platforms available. There are many more that you should explore in order to figure out whether or not they will benefit your brand.
Users are increasingly weary of the major platforms and are increasingly seeking the newer ones. Likewise, brands have to work a lot harder to have their presence felt on many of these platforms.
Some of the newer platforms such as Tik Tok and Snapchat have grown a large following in almost no time. Younger audiences are flocking to these. If your brand targets younger audiences, these may be two of the platforms to target in 2020.
Customer Service via Social Media
A business cannot run without customer service. With the advancement in social media, customer service is likely to be offered online for all to see. It has become easier for customers to reach companies via social media and give feedback on their favorite brands.
Many people post questions and complaints and also show appreciation messages on company websites as well as on social media pages. It has become the most convenient way to reach out to companies for a service at any time.
Conclusion
These social media trends are likely to shape marketing in the coming decade. It falls on every marketer to do their homework and figure out which trends are most likely to take their brand to the next level.