If you have a YouTube channel and you're still not using the youtube cards on your videos, you're missing a great opportunity to insert calls to action for your audience.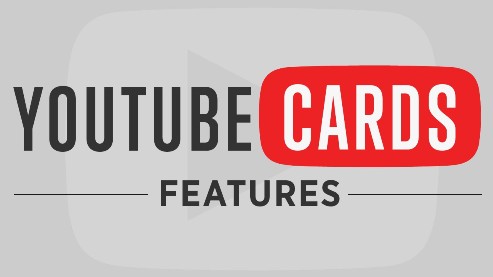 The cards serve to promote your channel, your brand, raise funds or other of your videos, are free of charge and are created in minutes. Keep reading to discover how to use YouTube cards and further enhance your video marketing strategy.
What are YouTube cards?
YouTube cards are the upgraded version of the annotations. These are superimposed on the video for different purposes: lead your audiences to a website, promoting a playlist, inform your fundraising campaign…
The cards appear in the top right corner of the video. If the viewer is interested in your content, simply click on it. If not, the card will disappear, so are not intrusive nor hinder visualization.
Types of YouTube cards
YouTube offers several types of cards for different purposes:
Channel cards: Create a link to a video to a channel.
Donation cards: Serves for viewers to make a donation to a nonprofit organization. It is only available in the United States.
Fan Funding: Allows to raise money from the audience to finance the channel.
Links cards: Insert a link to an associate web site, a crowdfunding site or a product sold by a approved retailer.
Poll cards: Ask your viewers to choose among several options.
Video or playlist cards: Promotes another playlist or video.
Within the same video you can use a maximum of 5 different cards.
To use this feature, you have to edit the video and add a card, selecting its type. Then you have to configure the card with a URL, an image and a text for the call to action.
Remember that the card will be more effective if it appears at the right time and if the call to action is related to what is being explained at the time in the video.
The possibilities of the cards are unlimited. If you use the appropriate calls to action and insert cards at the right time you will see how to increase the interactivity of your videos.