Google+ Collections is like an album where we store posts instead of photographs. The good thing about the collections is that these posts can be practically anything: links, videos, images and even surveys. The collections are quite recent and many users and company pages still do not make use of them. So today we want to share with you 10 creative ideas for your Google+ Collections.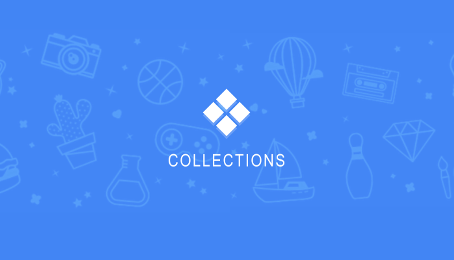 Your best publications
If you write or you manage a blog or digital medium, a Google+ Collections is a great method of grouping your best publications, those that recorded more visits or that more are shared.
New product launches
Why not group your pitches in one place?
This is what you are doing for example Warner Music Mexico, which has created the 'New Music' collection.
Reviews and opinions of your users
Many consumers of products use their blogs or YouTube channels to share their experience with a particular product.
Grouped into a Google+ Collection links to these opinions. On the one hand you will be recognizing and thanking them for their work and on the other hand offer potential customers more information to decide on their purchase.
To support a campaign or contest on Instagram
TOMS shoe brand launched the campaign 'One Day Without Shoes'. For every photo uploaded on Instagram of bare feet with #withoutshoes hashtag, it gives away a pair of shoes to a needy child.
The brand I use a Google+ collection to collect the best photos from Instagram.
To group content in different languages
When you have a multinational brand can be difficult to publish in different languages, as part of your audience can view messages in a language that they do not understand.
Thanks to the new feature of Google+ you can separate publications in different languages. Remember that followers of your page do not have to follow all of your collections, but only those that interest them.
List of private reading
The collections have two levels of privacy: public or private. So far we have seen many public collections options but there is also the possibility of grouping content that does not want anyone else to see, for example posts you want to see or books you would like to read.
As portfolio
Do you have a creative work? On Google+ you can gather all the projects in which you have worked, simply by adding web pages which have been published.
Tutorials and inspiring ideas
Share with your follower's tricks and ideas so that they can take full advantage of your product. It can be fashion designs, decorating tips, recipes, and all kinds of tutorials…
Collaborators, partners or distributors
If you collaborate with other companies or sell your product through distributors, you can highlight this information by creating a collection that link to your website or your Google+ page.
To establish relationships with bloggers and influencers
If you're looking to improve your brand relationships with influential people, as they may be bloggers or other professionals, you can create a collection that add your recent posts or your best articles. It is a way to get their attention and to recognize their work.