Some blogs seem to desert: despite receiving visits, readers do not leave comments in the posts and you want to get more comments on your blog.
What is happening? Did they not like posts? Or the problem lies elsewhere?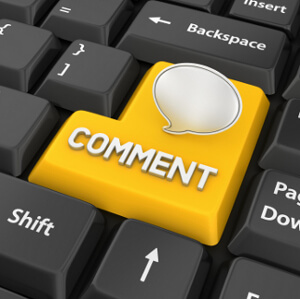 Sometimes it is only a matter of time; lack of feedback is quite common among newly born blogs. But when the blog takes time and running, there are some tactics that we can take to encourage our readers to interact. Sometimes our readers just need to give them some incentive to invite them to participate.
How to get more comments on your blog
Respond to the comments and appreciates their participation
Show your readers that you hear to them and you care about what they have to say in response to the various comments. If you do not have much time, spends at least a few minutes to thank those involved.
Ask for help and ask questions
A good practice is to finish posts with open questions for the reader on issues that have been addressed in the post. Show that the blogger does not know everything and who wants to learn is a good way to get participation from blog visitors.
Involved and express your opinion
Sometimes bloggers want to stay well with all over the world for fear of criticism. Take a stand and show your posture is not negative; your readers want to know what you think!
Leave comments on other blogs
With comments you can give more visibility, may become guests, author and provides assistance in these blogs.
Share a personal story, with which your readers can identify and move them to participate.
Ask your readers to leave comments and explain how to do it
Not everyone is familiar with the world of blogging; a reminder from time to time can help. In addition, you should review the system of blog comments to see if it is easy enough to use.
If you moderate comments, approves its publication as soon as possible
For a person who has written a comment may be a bit strange to see how long has not yet been published.
Talk face to face, as if you had your reader in front of you
Go to him as if you were in a conversion, so that your readers feel you are talking directly to him.
Presents two opposing positions or two different views on the same matter, and ask your readers to be positioned in the comments.
Use the new comments that you receive in your posts
The comments that you receive can lead you to write new posts, to analyze an issue from a new perspective, a new story to share … your articles mentions comments that inspired you and appreciates their participation.