The websites are tools that will help the companies to be their cover letter and as such must be renewed periodically. Many entrepreneurs are not aware of it and we can always find very outdated or unsupported pages with our devices that all they offer is a very bad image for the user. These entrepreneurs somewhat hard to renew their websites, but then there are others who know the importance of Internet today, what it means online reputation and try to keep up with new trends in order to give the best possible brand image on the network.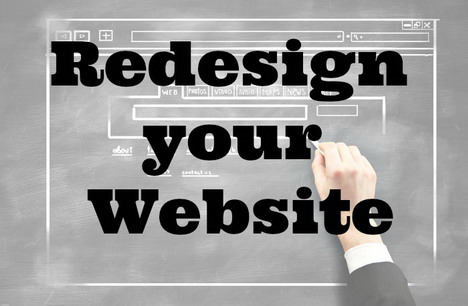 Now, whether you belong to the first group as if you belong to the second, when redesigning your website you need to stand for a moment and respond to a number of points that I think key to begin the process of redesign of your web page.
Why redesign your website?
You have to be clear about the reasons why you hold the renewal of your website. It may be that the structure is no longer correct, aesthetically design has become very outdated, that may not appear properly on smartphones, and you want to offer new content or look more dynamism and interaction with users.
Note criticism from users or customers
This is quite important and should always be taken into account. If you're going to redesign your website, you can ask to your users or customers that aspects would improve the current web. Or it maybe not necessary you to ask about it because they themselves indicated some point that would change so that the user experience much better. Keep in mind that users or customers who visit your web site are the most important treasure that you may have and undoubtedly the reason for that the web is exists.
Offers new, fresh and quality content
If you're going to redesign your website, recommend you do not just the aesthetics. Since you are going to give a facelift to your website renews the contents. This not mean that those sections that same are now very valid and work correctly the need to eliminate, but maybe with a revision of the texts, better layout, add listings or images can give added value to what currently do you have. You may also want to divide or group sections, in which case you should make a good web tree, always bearing in mind that you have to offer as much information as possible to the user in the fewest number of clicks.
Contact data visible
When it comes time to redesign your website make sure your contact information will always be visible to the user. It may be something that makes your current website, but it is important that you keep it or you do with your new website. You have to keep in mind that when someone visits the website from mobile, by little to see something that interests him will want to get in contact quickly and we need to make it easy. The same is true when someone navigates through his desktop computer.
Using CMS
If you redesign your website and this is done in HTML or PHP and you are unsure how to edit according to sections and want to have control of your entire website, the best option is to use a CMS. And recommend using WordPress without a doubt. You will facilitate editing of the sections, you can create new entries in your news section or blog, you can upload pictures to your galleries and ultimately more control over your website in order to be able to update it frequently and so offer your users updated content. Something that is key in any web page today.