You've gone through the motions of installing WordPress, figured out the various steps and, you finally have it up and running. Then, just as you are about to pat yourself on the back for a job well done, an error message rears its ugly head. It's written in what seems like gibberish to you. You haven't the foggiest clue what's broken. What do you do? Panic sets in.
Well, if you ever find yourself facing such a situation, it matters a lot whether you set up your WordPress right in the first place. This is because the steps you take to fix the error will depend a great deal on whether you followed the tips the follow during set-up.
Have an Automated Backup Solution
Many WordPress beginners ignore this important step during setup. The last thing you want is to loose all your content or have your blog corrupted as a result of malice or error. Malice can occur through hacker attacks. WordPress is the most popular content management and blogging platform in the world.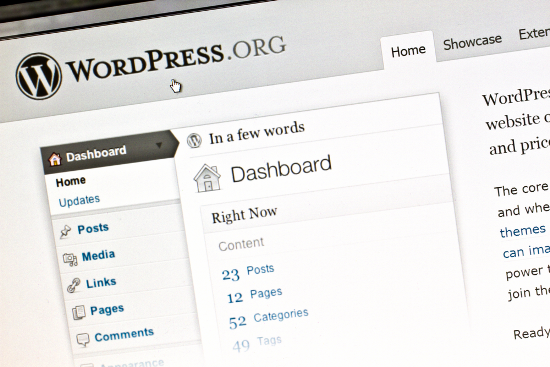 Having this distinction has attracted crooks in their numbers. Hackers target WordPress blogs and take them down, often for ransom. They also hack WordPress blogs to try and steal personal information.
You can also corrupt content by installing a plugin that isn't compatible with your theme or other plugins. To avoid having to deal with such a nightmare, ensure you have an automated backup solution. Always assume the worst will happen.
Recommended Topics: Tips for Choosing a theme for your WordPress
Immediately Updates are Available
Luckily, WordPress from version 3.7 and above performs automatic core background updates for security and maintenance releases. So, you need not worry about that aspect.
However, you must update your themes and plugins as soon as updates become available. Software creators often release new versions to seal security loopholes and introduce new features. Thus, failure to apply an update once available exposes you to security threats and, you also fail to benefit from improved features. Updates are available on the dashboard.
Deal with Spomment
Deal with spam comments at setup and you won't have to worry about it later. Comment spam (spomment) is the bane of the Internet. If you don't put in place measures to deal with spomment before you launch your blog, rest assured that one day you will open your blog and find thousands of spam comments.
Spammers are able to achieve this using automated software bots that scan blogs to check if they are protected. Once the bot detects an unprotected blog, it posts a comment with a link back to the spammer's webblog. The spammer benefits from "link juice"; the link serves as a vote in search algorithms and their blog climbs up the search rankings. There are many free plugins that effectively deal with comment spam. Ensure you have installed one and configured it correctly.
Plugins: It's about Quality not Quantity
This is a common mistake with over-zealous (and excited) WordPress newbies. In their quest to experiment and see what works best, they end up trying out many plugins. What they forget, however, is to deactivate these plugins after trying them out.
The result is a bloated blog that's slow, causing a bad user experience. Only install the bare minimum number of plugins that you need. For every plugin you install, you use up blog resources. So, be sure you really need that plugin before you activate it.
Caching and Content Delivery Network
Caching is something that newbies wouldn't know about. It is a common tactic used by experienced webmasters to speed up their blogs. Google, the search leader, uses page load speed as one of the ranking signals in its search algorithm. This is because research has established that the average Internet user is extremely impatient.
When a user requests a blog on a browsers, the expectation is that the blog will load instantly or at least within three seconds. Slow pages have higher bounce rates and people spend less time on the blog. One of the ways to speed up page loading is to cache your WordPress blog.
A content delivery network (CDN) caches blog pages, essentially retaining copies of your blog's static pages at various servers on the Internet and hence accelerating Internet requests.
Conclusion
If you are new to WordPress, there is a lot to learn and it will take a while before you can call yourself an expert. But, if you stick to these recommendations, your blog will continue running smoothly for many years and you will have laid a proper foundation to deal with any problems that may crop up later.