You've read all the "how-to" articles when it comes to creating amazing content. But, while you are confident you can write great content on your own, you know that you don't have the time to focus on such an important task. With your creative energy spread across all areas of your company, you are aware that your content will never reach its true potential.
So, what can you do?
That's simple: you hire a copywriter.
Why?
Here are seven ways a copywriter can help you grow your audience.
1. Skilled Copywriters Understand Your Industry
Hiring a skilled copy writer that provides blog writing services, also means that you will have a professional writer who understands your industry and the products that you are selling. As a result, not only that you will get exceptional copy, but it will be written in a way that resonates with your audience's pain points.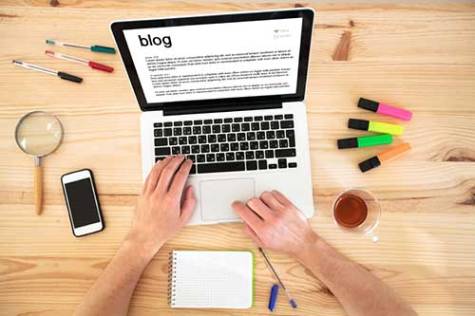 2. You Will Get Compelling Content that Engages Your Audience
Having a clear message and a consistent voice is crucial to attracting and engaging prospects. Not only that an expert copywriter can help you find your voice, but it will maintain it consistently across all platforms.
Creating compelling content is also a vital part of your marketing needs. A skilled copywriter can create content that engages readers. Their headlines, for instance, are interesting and on-point, convincing people to click on them and read the articles.
3. A Professional Copywriter Can Create Various Types of Content
Having a broad range of content types, as well as various content lengths can help you grow your audience. For starters, it's one of the best ways to give people different ways of consuming your content. Not to mention that, when your prospects see your content across various mediums, they are more likely to engage with it.
A professional copywriter can create unique content in various forms, providing your prospects with the information they need in the type they want to consume. From listicles and how-to posts to eBooks and whitepapers, there's nothing a skilled copywriter can't write.
4. You Will Get SEO-Friendly Content
Google makes a lot of updates to its algorithm throughout the year. If you want to be competitive, you need to keep up with all the changes while you are also keeping pace with your business. It can get rough.
One of the great things about working with a professional copywriter is that they have to stay up-to-date with the latest updates. That's great news for you. You can focus on growing your business while your writer creates quality copy that is sure to please both Google and your audience. That's a win-win.
5. An Expert Copywriter Can Make Any Interesting Topic
One of the biggest nightmares entrepreneurs have is being told their niche is boring – because it means not much interest is going on from your readers. Before you go into panic mode, you should know that a skilled writer can make any topic interesting, regardless of your area of expertise.
They can give your overall content marketing strategy a positive, enlightening and awe-inspiring note, so you can rest assured that all readers are left with a sense of optimism and empowerment.
6. You Can Rest Assured Your Content Will Be Fresh and Original
You want to grow your audience, right? Of course, you do! One of the best ways to do that is to create fresh and unique content. But, for that, you need time, passion, and skill.
Professional copywriters are great at creating original content that is sure to help your audience and bring value to their lives. More than that, it can even convince them to subscribe to your newsletter and choose your products instead of your competition.
7. An Expert Copywriter Knows How to Write Internet Copy
Great copywriters accept the fact that people scan web pages rather that reading them word-by-word and they work with this reality. They know how to make their content suitable for the web and what mistakes to avoid.
They use subheads to break up your text and keep the readers move through the content. They keep their paragraphs short and sweet. When they shift to a new idea, they start a new paragraph.
Writing good content copy can be a challenge if you are not an experienced writer. As you can see, a professional copywriter can help you grow your audience and scale your business. So, what are you waiting for?