The growth of social networks is presented as an opportunity for companies to increase their customer base; however, a problem that can face those who want to succeed in those media is over-saturation of information to which all users of those resources are exposed.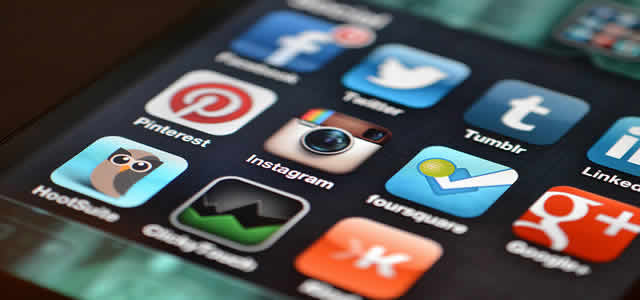 Certainly, the clients are there, nevertheless the question is: how is it possible to do so that they take into consideration a company? There are some ways which we present below:
Partner with other companies
Most companies have contacts with other institutions. In the social field can take advantage of these relationships to create synergies and enhance mutual exposure.
For example, you can establish collaborative agreements to support an event, a contest or simply share the contents of each that way brands will benefit from additional exposure.
This cross marketing is not new, as we see in media campaigns that offer products or event tickets on the purchase of an item. Customers like to be offered something extra from time to time, so why not use it to improve position in networks?
Taking advantage of proper channels
Partner with another company can help increase brand awareness, the same as having an integrated all digital channels with the company strategy. For example, a message that is shared on social networks that according to our goals are the most appropriate, ensuring a consistent message for all audiences but optimized for each channel, which can help attract new followers.
Visual Content
The visual content tends to resonate better than texting social audiences. A study reveals that the photos on the Facebook pages are 53 percent more "likes" and 104 percent more comments texting. Another study found that videos are shared 12 times more than links and text messages. Considering the above, it is highly recommended to upload visual content as much as possible, which may include videos, images or computer graphics.
Contests and Events
There is no better place to publicize an event or contest in a social network. Each time a fan or follower enters the contest or is there some comment, the brand visibility increases. The contests have to be innovative and attractive, not necessarily have to give a big prize. For example, to reconnoiter on a page or make some discount, do not involve a large investment
Use tags: hashtags
Many social platforms such as Twitter, LinkedIn, Pinterest, Instagram or Google+, allow their members to use labels, called hashtags, to mark keywords or topics. This feature can help the members of social networks to present messages related to specific topics.
To take advantage of labels there are two strategies:
The creation of tags to generate trends
Mounted on popular hashtags and take advantage of the wave of comments.
Regardless of which is taken in both cases, should make comments that may generate interest, coincidences, or in some cases, generate some controversy.
Advertising in social networks
While not all social networks offer advertising options, Facebook, Twitter and LinkedIn provide a variety of ad formats and tools, which may work for some companies.
For example, Twitter provides a platform for self-service advertising for small businesses but not available to all. For its part, Facebook offers a variety of ad formats including display ads and sponsored stories, among others.
Buttons to social networks
Last but not least important, it is recommended that in all the portals include buttons for social networks, so you can share all digital content.
It is noteworthy that for these strategies to be successful, you must identify what content is the most relevant and interesting to the target audience. Design a message that is attractive is the key to operate all the above tips.