It's rather easy to get into a monotonous blogging routine, keeping you churning out one article after another. Due to the constant pressure of publishing fresh content regularly, many articles suffer from a lack of "flair" that makes them stand out among the rest.
Today we will focus on adding more personality to your content, which ultimately helps increase engagement and develop a highly loyal following. This leads to more social media shares, higher blog authority, and a fun factor that keeps your readers coming back for more.
This article is ideal for:
Newer publishers who want to learn how to start a blogin a fun and colorful way
Experienced publishers who would like to add more flair to their existing content
Let's get started…
1. Tell a Relatable Story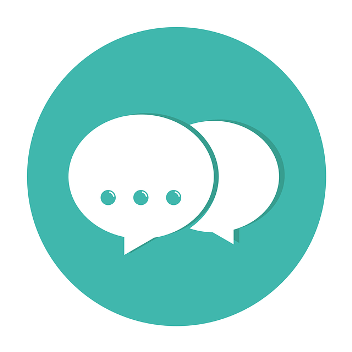 Believe it or not, there's a story behind every blog post. After all, your articles are based on something you firmly believe; this implies that you have a certain level of experience with the topic – even if it's subtle. So why not open your article with a fun, personal anecdote?
Perhaps you could briefly talk about a trip to Europe and how it inspired you to keep your travel blog running. Even if your readers cannot directly identify with the place in question, many of them will wonder what the experience would be like and be pleasantly attracted to your article as a result.
While not every single article should have a personal story attached, consider implementing them naturally wherever they fit.
2. Inspire Readers with a Thoughtful Quote
Similarly to telling a story, a quote can relate to others by means of imagery and intrigue. Better yet, quotes don't always have to come directly from you; there are thousands of inspirational lines from famous figures which readers are bound to appreciate all the same.
A social media blog could borrow a thoughtful quote from the likes of Neil Patel, while a writing-based website could insert a welcoming line from Maya Angelou.
Simply search for a wide range of quotes and keep them safely stored in a notepad or spreadsheet for easy access. They can – and will – strengthen your overall message while adding more personality to your post.
3. Be Firm, But Also Relaxed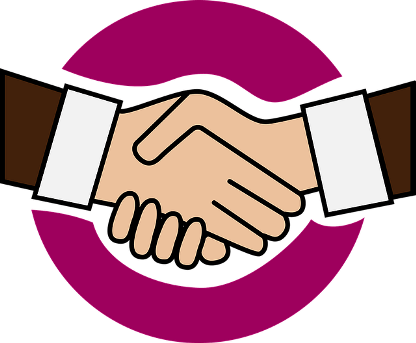 Simply put, adapt a conversational tone as a way of relating to your audience. And while certain niches are notoriously more professional in nature (such as legal and health matters) you can still implement a friendly voice to avoid overwhelming readers in an instant.
Think of the way you normally speak to a friend or an acquaintance. What type of tone and attitude do you rely on? Chances you are deeply passionate and try to engage this person to the very best of your ability. Your words flow naturally and the overall message is truly colorful and fun to the listener.
Adapt a similar approach and your blog readers will gradually begin to relate a lot more as a result.
4. Stand By Your Beliefs
A big part of having personality is to not sound like a "me-too" blogger. Is there something in the blogosphere that bothers you to the core? Is there a misconception you would like to lay to rest once and for all?
If so, don't be afraid to remain objective and confident; state why you stand behind your beliefs even if it means going against the flow. Your stance will deliver a strong amount of passion, which is clearly felt throughout your blog post every single time.
Being brutally honest can also ignite an intelligent and thought-provoking discussion among readers, which may lead to more social media shares and attention from others.
5. Be Relatable. Expose Your True Colors
More often than not, readers who visit your blog are looking to learn something new and be inspired by your experiences. This means that they would appreciate someone who's been in their shoes at some point.
Yes, the ultimate goal is to teach others as an authority figure, but showing your vulnerabilities can have a strong, long-lasting effect on your followers.
Talk about your weaknesses and failures as a blogger, not just about your successes and finances. Make it well known that you, too, have experienced exactly what your target demographic is currently going through – from failure to fear to insecurity.
Being extraordinarily relatable is perhaps the best way to add personality to your blog posts in the long run, and this alone can turn many casual readers into avid, hardcore fans.
Check also: Effective Ways to Make Money with a Blog
6. Engage and Acknowledge
A personality-driven blog always acknowledges everyone involved; that includes those who leave a thoughtful comment and others within the blogosphere in general. A great way to do so is by adding real-life examples into your writing.
Let's say that you know of a blogger who reached his first 1,000 Twitter followers in one month thanks to his marketing efforts. Take a moment to reference that blogger (by name) and link to his social media account if possible.
Likewise, is there someone who regularly comments on your blog post? Include his name on your next article and quote something valuable he has shared with you.
These seemingly small efforts can add a substantial amount of personality while also helping you become a more successful blogger.
7. Reference Pop Culture
Speaking of referencing people and things, why not implement the occasional pop culture within your posts?
It's safe to say that everyone likes something within the entertainment industry, whether it's a song, a TV show or a movie.
Do you blog about geeky products and TV? Feel free to drop some new and classic TV shows where appropriate, especially if using them to convey a witty or humorous message. Any super fan would immediately identify with this, while the reference itself elevates the blog post's fun factor.
Even a conservative blog can benefit from this, as there are countless TV shows that cater to a serious and professional demographic as well.
All in all, use your creativity and strengthen your posts' personality with witty references whenever they feel appropriate.
8. Believe in Your Cause
A blog post is likely to read like a bland instructions manual when you're not passionate about the subject.
On the other hand, your personality can shine through when you put the topic first and the luxurious possibilities later.
Consider the financial rewards an afterthought and concentrate primarily on the blog post at hand; stand by your teachings first and foremost, and let the rest come later down the road.
Once you treat this work like a passionate hobby, readers are more likely to identify with the post itself and will be more inclined to come back for more.
9. Bonus: Show Yourself to the Masses
A personal touch is one of the biggest keys to sprinkling personality into your content. Readers are always happy to take a more personal look at you and your environment.
Don't be afraid to have an image of yourself as the main avatar. Strive to tell them about your everyday life on occasion. Use your real name and have a friendly bio on the sidebar, which is visible at all times. You get the idea…
Conclusion
At the end of the day, adding some personality to your blog posts is not really an option, but rather a necessity. As the competition gets increasingly competitive, you must find new and intuitive ways to retain existing audiences while attracting new ones with ease.
What other methods can you suggest to make your blog posts pop?