It is possible that for taste or for obligation you and your company are already inside the social universe with several profiles on different platforms, but if the whole boom of the social networks caught you off guard thinking it would be a passing fad you may have some terms pending on review and do not know what they mean because everyone already give them by known. If this is your case, or perhaps are new to this world, we help you with a list of terms inherent to every user of Twitter.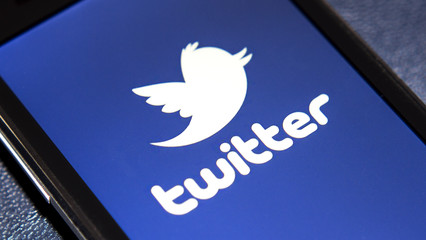 Tweet: A tweet is a message from Twitter. You can only have 140 characters and can include other elements such as video, image, links, etc. These are public unless these have been written from a protected account.
Retweet: It means that someone has shared your tweet with all his followers in their original form, i.e., with your name. So that tweet appears in your Timeline and all the people you follow. It can be manual by putting 'RT' before the username or giving the official button 'Retweet'.
Quote: It is a way to retweet, but in it the user can include their comments alongside with the tweet of another person.
Direct message: This is a private message to one of your followers. Until recently they were also limited to 140 characters, but the company withdrew the measure last August. The only requirement to send direct messages is that the recipient and you have to follow each other.
Hashtag: This is one or more words preceded by '#' and always without spaces, also known as labels and serve to highlight the issue of what is being discussed. All tweets related to that trend are published under the same hashtag and so when we click on it we can see all that has been said about this.
Mention: A mention is a tweet written for you or that someone wants you to read. To mention someone you should write your username proceeded by '@' and then the text or image you want to display. The other person will receive a notification with your message.
Timeline: It is the space where focuses the flow of updates, i.e., where you can read everything that have tweeted or retweeted your followers.
Lists: The lists allow us to group our followers for thematic and interests with the aim of bringing the contents that we are interested in. It is also possible to follow lists made by other users.
Followers: They are all those who follow your account. If public will have sufficed have clicked 'Continue', and you'll have to accept the request so that they can see everything that you post.
Now when you already handle the basic terms that any twitter user must know, we'll give you a few tips to help you get the most out of your Twitter account:
Use hashtags and keywords to get more visibility.
Follow related to your field.
Interact with your audience. We all like to mention or retweet, so also do it with your followers, always in a consistent, clear manner.
Promotes the participation to encourage your audience to share or to interact.
Create lists related to your business and attract an audience interested in your field.
Watch your profile. Updated frequently and take care of your image.
Don't limit yourself to the text, share other types of content that you have the possibility.
You have to keep in mind that quality should always be above the quantity.
Always keep in mind that the content is to your audience, do not devote only talk about yourself.
Attends the programming to facilitate the work, so you can use tools like Hootsuite that also allows us to monitor our activity so that everything is controlled.
Now you can start to work to nourish your networks with quality content but, yes, do not expect to have immediate results in the social universe, we must have patience. Yet one thing is certain, if we are constant sooner or later our efforts will be rewarded.