Although your company work well on the Internet and think that you are carrying out proper management of your social media, always everything can be improved. So we leave some notes for you to give the final touch to your brand on social networks and succeed in among your followers.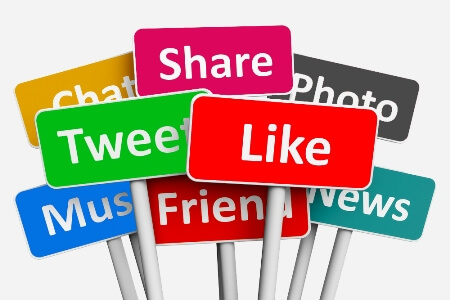 Use hashtags. Twitter was the pioneer, later joined Instagram, Pinterest… and now also Facebook allows searches by tags. It is a great method to archive content and use them at any time, as well as generate conversation around topics that are trend.
Seeks for interaction by asking questions to users. They have to be thoughtful and coherent, if we want a serious participation we must be serious.
Actively listening to your audience. Search for keywords related to your company and answers to possible questions without being intrusive. You can also monitor the competition and know if what he says affects your business.
Offers something of value. It is difficult to draw attention in such an overloaded scenario, therefore we must offer something more. That plus need not necessarily be of economic value, can simply be quality content.
Use Twitter as chat. This is to generate conversation through public messages addressed to a particular user or the general public. It is something that can provide very good results and it is innovative but unfortunately is not being exploited by companies.
Be coherent, consistent and committed. Post on a regular basis, do not neglect your audience, answer all the requesting help or information, thank the likes or shares in the same way, etc.
Use the images. The more visual are your messages more attractive will be for the public, this can only bring benefits: do not you think? But you have to think about the image you are going to share and not use it until you are sure it represents exactly what you want to communicate. It is shown that the image reported more visits and processed much faster than text.
Delves into what you already have. Don't settle with being in all networks without highlighting any. Choose the ones that best suit you, deepens and works to improve your content. So you can develop your work and gain greater engagement with your audience.
Take time to follow. Spend a few minutes a day looking for interesting accounts that add value to your profile and you can learn about what they're working on.
Take care of the time that you dedicate to the topics. It is advisable not to spend too much time talking about ourselves, you can overwhelm our fans. It is advisable to talk about the 20% of our brand and 80% remaining devote to generate content on other issues related to our business.
Be brief in networks. Do not spread on your wall, you'll have time to develop your idea in your blog or website.