Facebook Ads is the advertising platform of Facebook, with which you can promote almost anything. The options to realize promotions are the following: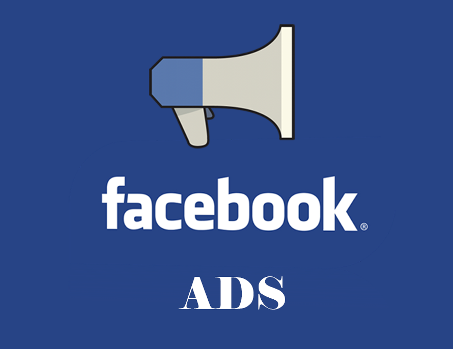 Promote publications: Increase the scope of a picture, text, or video link has been posted on a Facebook page.
Promotion page: Get "Like" to the Facebook page.
Attracting people to the website: Traffic redirection makes a landing page to get visitors.
Increase website conversions: Bringing traffic to a particular page in which you want to get a lead (form, purchase product, download content…).
Increase application installations: Intended to get direct downloads of applications on iOS or Android.
Increase interactions with the application: To promote users who already have their mobile application to use it more often.
Reach people near your business: For local promotions very focused on neighborhoods or sections of a big city.
Increase attending an event: To promote a Facebook event and make it more visible.
Getting people to apply for the tender: Perfect for online stores who want to make special offers on Facebook.
Increasing video views: Intended for those who do video marketing and want to advertise on Facebook with a video.
7 tips to guide your investment in Facebook Ads
Of the above 10 points, you should already know more or less which one is the right time to meet its objectives. Now we will give advice to, once part of your budget to invest in any of them, do it properly:
Start with a small budget: Facebook Ads consists of trying and trying. For this reason, it is advisable to start with very small and tight budgets and keep trying different campaigns.
Mark ​​objectives: Not to promote publications "to do so" and not to spend money on getting likes for the page, unless you have a proposed strategy. It is always better to work with conversions or promote strategic publications.
Get interactions for their publications before promoting them: Before promoting a publication try to increase the number of likes and shared. Facebook believes that a publication with organic success is easier to promote, so will charge less for each interaction.
Segment by very specific interests: Do not be braked in public so wide as "online marketing", "law" or "sports", but go beyond. The more specific you are the target audience you choose in Facebook Ads, more successful and less money to invest.
Use a eye-catching image: Take into account the colors of Facebook and use images that contrast to complete with the blue and white. Although it may seem an attack on the design, the contrast will generate interest and the eye of users go to their promotion.
Avoid appearing in the right column: To the right Facebook has exclusive column of advertising that, except very special cases, tends to be unprofitable. It is always better than the advertising is one with other organic in the timeline.
Analyze the performance of ads: Facebook shows real-time statistics that let you know how much you spend, the price of each conversion, scope and more. Analyze and from the data, stop campaigns, add more budget or create similar campaigns.
Are you ready for advertising on Facebook Ads?
The world's largest social network is waiting for you to promote your blog, local business or website. Following these tips it will be shown not only to thousands of people interested in what you offer, but also you will achieve that these persons turn into clients.