The proper management of social networking is an economic investment and time is not always necessary; is it appropriate we have a profile at all?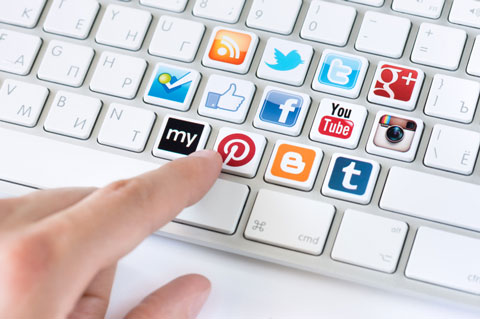 It is possible that depending on the company does not have available time or necessary budget to have all possible active profiles. The ideal thing would be to get rid of those social networks that prevent us from grow on the truly represent an opportunity to develop our online marketing properly. We must remember that an abandoned profile conveys negative image of our company and it is better to do without it than to neglect it.
Each social network is focused to a specific type of content and has a main target, which should be our primary criterion for making a first selection of networks that have presence. But besides the public, each has more or less interesting features depending on what you want to promote. The main keys to consider when choosing which social networks are convenient for us are as follows:
Target: Where is our target audience? What is in their interest? What kind of content they consume?
Content: Does our product visually attractive? Do we have an aesthetic defined in our company that might help to strengthen our image on the internet?
Frequency: How often we are going to publish? How much time our target audience spend in one or other networks?
Objective: What we look for when we try to have online presence? Are we going to follow the same strategy if, for example, intend to publicize our company or promote our products?
Thus, once we have raised these questions, we must consider the characteristics of each social network and searching them what we want. These are the main properties of the major current social networks:
Instagram: Predominantly a teenager or young audience, its content is primarily visual. It is best suited for promotional products or services visually appealing and easy to get attention.
Pinterest: Increasingly popular, it is a widely used network used for products related to specific sectors such as the kitchen or the decor. The content is of higher quality than in Instagram and conveys a greater sense of professionalism. The public is more mature than in Instagram.
Twitter: It's more "spontaneous", talking about changing trends in real time and do it constantly. Not to publish from time to time because the content could be lost. Used to be informed of what interests in our sector and make us see in the same.
Facebook: Of the more powerful, it is very easy to focus on other businesses. It has useful tools that help us in organizing surveys and contests and the ability to create ads.
Google+: It gives presence in Google searches, but does not have too many really active users. However everything we publish will move up the largest Internet search engine.
LinkedIn: It is ideal and indeed essential for professionals and companies. It allows increasing relations and professional connections. The average age of the audience is superior to all other networks (round 35), and is perfect for freelancers.
Given the above, we should do a review and ask the question: Are we wasting time on a social network?