There are several advantages that we can enjoy in Google AdWords, such as AdWords coupon with free credit. The AdWords coupons are codes that the platform offers new advertisers and allow savings in the initial financial outlay of a campaign. This saving is that Google pays a portion of the purse for clicks when coupon requirements are met.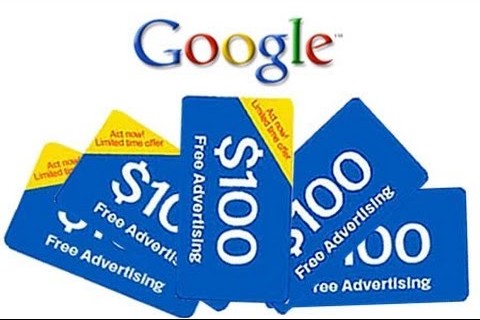 Although the value of the coupon is free, in reality the advertising we are going to do is not entirely free, since that first the advertiser has to invest a small amount of money and then Google refunded or applied the promotional credit in the account.
For example, in the case of $75 coupons, the advertiser must invest first $25 from own pocket and once this amount is reached Google will pay the $75 for future AdWords clicks. Therefore, with this coupon you can invest $100 and pay only $25.
Where I can find AdWords coupon?
Unlike what many people believe, getting a Google AdWords promotional code is very simple. In addition to the fact that Google itself can facilitate us if we ask, there are now many places where we can find this type of discount for our future accounts:
To register a Google AdWords account and wait several days without activating the campaign. We will certainly an email with a promotional code. You can read this how to optimize your Google Adwords campaign
In magazines, specialized journals or catalogs on Marketing services. It is increasingly common in magazines of airplane seats we can find a lot of coupons in its pages.
Through service companies in which we register, especially if they are associated with web traffic or hosting.
The simplest, through this public page of Google AdWords, where we introduced our e-mail will be sent a voucher to this address: http://www.google.com/adwords/?channel=gdn-ef&subid=es-es-aw-redir_15&zd=1
In official events of Google, such as "Google Academies" where coupons are given to attendees of greater value than usual, $100 or $120.
Specialized agencies working with Google Partner. Agencies also have access to coupons. Depending on the importance of the agency, these coupons may even be of a value of $150, to have direct contact with Google and be part of its growth programs.
Intersted Topics: FAQs about Google Adwords between new advertisers
Application of Google AdWords coupons
Applying an AdWords coupon is very simple. From Google AdWords account has to enter in the billing option, which is in the upper right clicking on the "gear" icon.
Once inside, we go to the option transaction history and click on the link Manage promotional codes.
Then click on promotional code and enter the AdWords code that we have achieved.
When we met the conditions of the AdWords coupon, either initial investment or wait 30 days, Google will assign and what we see in the transaction history of account, with the value in parentheses. When a value is in parentheses it indicates that the balance is in favor of the advertiser.