Many brands and entrepreneurs use Facebook as a way to attract customers to their businesses. What if we told you that you can also make money with your Facebook page directly?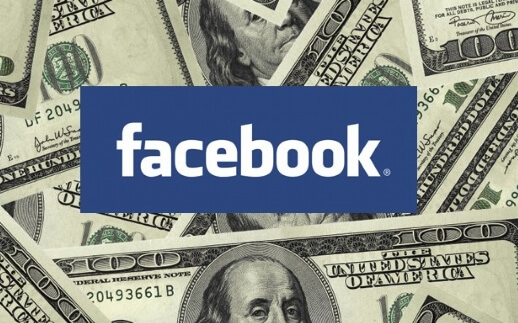 There are several techniques for monetizing of Facebook and almost all are simple. Only require a little patience to develop the community at first, since have that count with a base of followers with which to work. The important thing is not only the number of fans, but the fact that you work a very specific issue and you achieve interaction.
The first thing you need is a fan page because making money with a personal profile is much more complicated. Then you can start to use one or more of these ways of monetization that we share here:
Reach agreements with brands to mention your page
The first method we recommend to make money with your Facebook page requires you to contact brands that have the same target audience to your Facebook fanpage.
In order to convince them that the collaboration is to be successful it is best to resort to Facebook Insights, the system of social network statistics, and show them that your followers are in line with your audience.




It is important for the brand to sell a product or service that may be of interest to your followers, and that mention is made in a natural way, without changing your usual publication style.
Recommend affiliate products
In this case you'll recommend a product or service on your fan page, with the difference that you are going to include an affiliate link. If someone buys through your link, you'll get a commission.
There are many affiliate programs available for all kinds of products. Big companies like Amazon and AliExpress have own affiliate programs. Others are grouped within platforms such as Zanox and Tradedoubler that meet all kinds of products: fashion, technology, travel…
Signing up in advertising platforms
Social networks have become more an advertising channel. To facilitate contact between advertisers and users with influence networks have created various services that facilitate the recruitment ads on Facebook, Twitter or Instagram.
Operation is simple:
Sign up with your Facebook page.
Complete all your data (especially is very important the number of fans and thematic).
Expect to receive proposals from advertisers, which you can accept or reject if for any reason they do not convince you.
Prepare the publication through advertising platform.
You receive your payment (the platform normally remains a commission).
The advantage of this system is that you do not have to contact advertisers personally. Instead waive a portion of your income.