Using video content on social media is a big part of video marketing. However while in the past the focus was primarily on YouTube and possibly Facebook, nowadays there are many other social media platforms that cater to videos – including Vine, Instagram, and Twitter.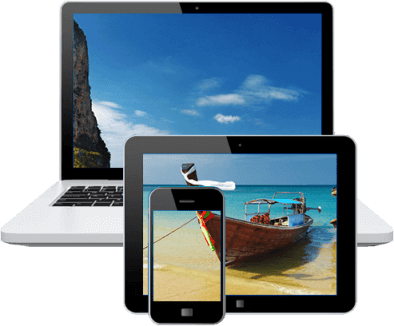 The only problem you're going to run into is that it would not be a good idea to simply re-use exactly the same video content across all these platforms. That is because they all have different limitations in terms of video length.
Cut and Edit Video Content By Length
One of the best ways to use video content across different social media platforms is to cut and edit the content based on the length. As such you could publish the full-length video on YouTube and Facebook, and then cut shorter versions for use on Vine, Instagram, Twitter and other platforms.
Interseted also: Keys to succeed with Facebook videos
For example, if your original full-length video is 2 minutes long, you could then create a 30 second version to use on Twitter and Instagram, as well as a 7 second highlight to use as a Vine. When you cut and edit your video content by length in this fashion, you can do so in two ways:
Shorten the video by cutting out unnecessary parts
With short videos that are under a minute it is important to get to the point – fast. That is why shortening the video by cutting out all the unnecessary parts is a great way to go about it.
Split the video into a series of videos
If you find that removing the unnecessary parts of the video isn't cutting it (no pun intended), then the other option is to split the video into a series of videos. That way your original 2-minute video may end up as 3 or 4 30-second videos instead.
No matter which option you choose, it is important that you make sure you review your video and make sure that it looks good once you're done. While you do want to shorten it, you don't want it to affect the actual points contained in the video.
If you're not quite sure how to cut and prepare videos for social media, you could try using Movavi Video Converter for Mac. It is an easy-to-use Mac video converter that also includes features which will let you cut and combine video segments so you can easily create different versions of your video for various social media platforms.
At the same time it also has presets to optimize your videos for these platforms, and can be used to enhance the video quality and convert other media files as well. In fact, Movavi Video Converter for Mac can even create GIFs out of video clips and extract the audio from your videos so you can use those on social media too.
Essentially with Movavi Video Converter for Mac you'll have an all-in-one media converter that can help you to prepare your videos for any social media platform. Even if it is your first time attempting to cut a video, you'll find it won't take you more than a few minutes to familiarize yourself with the software and get underway.