For many years talking about video marketing was synonymous with talking about YouTube. But what happens Video Marketing on social networks?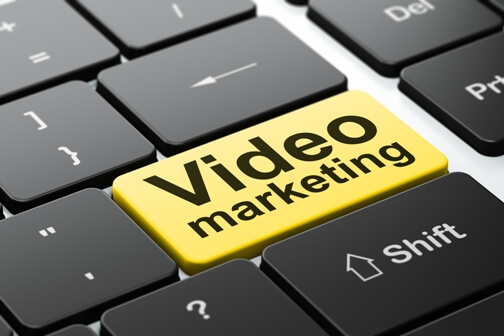 The giant video is still the winner in this area, but it is not nearly the only network where we can take advantage to this format. In recent months we have seen more and more social networks point to the video, so today we want to share with you all the options you have at your fingertips to stand facing the camera.
YouTube
We started by the Google giant because it is the world's most widely used search engine. During the last three years the viewing time increased by 50% annually.
YouTube has the advantage that allows you to reach a large audience, host all types of videos, embed videos on your website, and interact with your followers… It's like our big video library. That is why, if we had to choose an "operations center" for our video marketing strategy, this would be YouTube.
Facebook
Facebook is not far behind with the use of video. At present its have two options:
Native Facebook videos are those that you upload directly to the platform. These have the advantage of being played automatically to users (unless these have turned off the option). A possibility to exploit the potential of the video here is to do versions for Facebook on the basis of the parts that you already have on YouTube.
Facebook Live: Broadcast live video. Suitable for events or question and answer sessions.
Twitter
On Twitter you can share YouTube videos or even upload videos directly, recording them with your mobile or uploading them to a file. By the time the native videos are limited to 30 seconds.
Periscope
Ideal companion of video marketing on Twitter. It serves to do live broadcasts with your mobile. Streaming can be seen through the Periscope, and what is best, via Twitter.
Vine
Can you take advantage of videos of just 6 seconds? Yes, you can if you have imagination and this is demonstrated by thousands of viners every day. To search for inspiration, take a tour of the featured Vine channels and watch the younger ones uses the tool.
Google Hangouts
Would you like to offer a class? To teach how does your product work? How to interview a significant figure who is in another city?
Google Hangouts allows you to do that and also upload your video to YouTube. The privacy level is adjustable, so you can make your video public or share it only with a few people through a link.
Instagram
Did you think that Instagram was only for photos? You can also share videos up to 60 seconds.
Snapchat
This is the social network that must handle if you want to reach the young audience. It combines video with images and text, resulting in creative, fun and spontaneous texts.