One of the best things about podcasting is that you can utilize it however you want — as a hobby, a side business, a platform to express yourself, or anything else!
Additionally, you can easily attract a sizable audience, which is merely possible with a written script. That's why podcasting is becoming more and more popular nowadays. So, How to start a podcast for free and make money?
There is no one without phone, computer and internet connection in this modern world. If you have these tools, you can easily start podcasting for free! You just have to find out a topic to discuss. Besides, people can record and store their audio files using a variety of free recording software and podcast hosting services.
In this article, the readers will go through the basic concept of the podcast, its benefit, and the process of starting podcasting in detail. So, let's begin.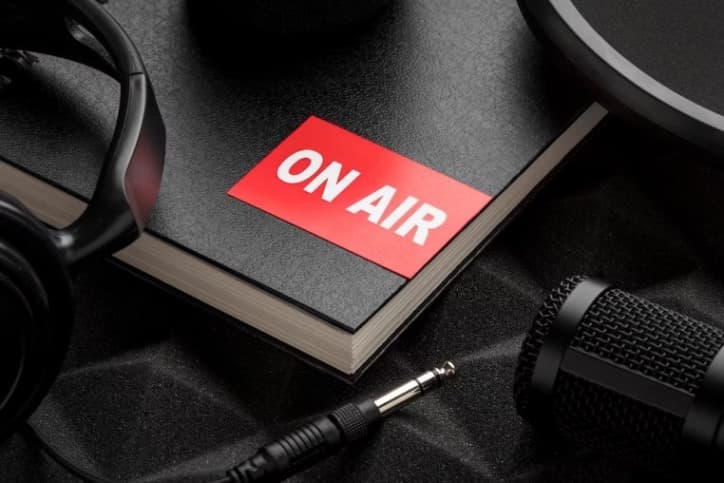 What is a Podcast?
Simply put, a podcast is a series of audio files, all centered around one subject or theme. It is similar to radio programs, but here audiences need to subscribe to a show through the apps.
Every week, a fresh episode airs at the same time. Audiences can instantly tune in or listen to the recorded version whenever they like. They can also download the audio files if they want.
Is it Really Possible to Start Podcasting For Free?
Many people around the world have joined the world of podcasting for different reasons. Obviously, not everyone has that amount of money to spend on equipment.
Moreover, when you are just starting out, investing a lot of money in podcasting is not reasonable. Therefore, most people start their podcasting journey without spending a single penny.
People need some basic tools to start their podcast, such as a smartphone, computer, and internet connection. All of these are available to everyone, not just podcasters. You just have to develop your content and utilize these devices properly.
If you have some cash to invest, then purchase a good microphone since podcasting is all about sound. A better sound system will draw more people to your show. Otherwise, you can use your earphone instead of a microphone.
Additionally, there are numerous podcast recording and editing software available for new podcasters to modify their programs. Platforms like Anchor and Acast are providing free hosting service. So, what are you waiting for? Step forward and let the world hear your voice.
How to Start a Podcast For Free and Make Money: 10 Simple Steps
Following these 10 simple steps, one can start podcasting on Spotify, YouTube, or other platforms. So let's explore these steps.
1. Developing Niche
It is similar to selecting a niche for blog websites. One should carefully decide the niche to avoid hassles during the podcasting journey. You can choose a theme in which you have an interest and can bring something new on the table. Consider whether you can continue with that niche for a long time.
One can also start with a unique niche, but sometimes attracting audiences for a new niche becomes challenging. Consider the following topics sincerely:
Goal of your podcast: Is your podcast's theme more entertaining or educational?
Your intended audiences: Who will be your target audience? Will your niche attract smaller or broader groups of audience?
2. Naming the Podcast
Selecting a podcast's name is not a cup of coffee. It needs several things to consider while choosing a proper name.
Choose a unique name for your podcast. Type the name of your podcast + the term "podcast." You can continue with your choice if the name doesn't come up in your search results. Ensure the name represents the niche of your podcast.
Even though a podcast's name can be up to 255 characters, try limiting the name to 20 to 25 characters. Remember, shorter names are easier for people to remember, and can easily subscribe to your podcasts.
3. Getting the Basic Recording Equipment
One can start recording and editing right from a Smartphone. It is not compulsory to purchase multiple recording tools for podcasting.
However, getting additional equipment would result in better editing and sound quality. So, if you really want to spend on equipment, consider the following tools:
Desktop or Laptop
Microphone
Stand
Shock Mount
Pop Filter
USB Cord
Mixer
4. Selecting Recording and Editing Software
It is another essential part of a podcast. There are numerous editing and recording programs available for free. These programs are also user-friendly and provide adequate editing features. Here I have included some free Podcast Editing Software:
GarageBand
Audacity
Alitu
Ringr
Zencastr
Reaper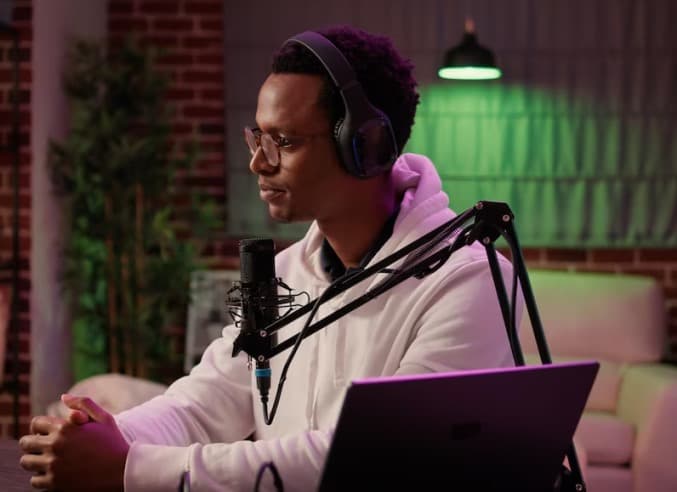 5. Formatting the Podcast
There are different podcast formats. Solo podcast, Interview-style podcast, co-hosted podcast, scripted podcast are the most prominent ones. You have to choose a proper format that best represents your theme and makes the program more attractive.
Read: How to properly re-use video content across different social media platforms
6. Recording the Podcast
After taking all preparation, it's time to record the first episode. You may feel nervous and can't express your thoughts properly, but it's okay!
Remember, things will get better over time. An outline may help beginners to continue the program. If you have guests, make a list of questions that you want them to answer. Some free podcast recording software are as follows:
7. Edit Podcast
One of the most time-consuming steps in the podcasting process is editing the recorded episode. It is also a part that will make a huge difference in the final show. You can edit however you like, but maintain a conversational flow by avoiding extended pauses or silent periods. The flow will engage the audience in the conversation.
Remember to do the following tasks in the post-production stage to make the entire show more engaging:
Adding an exciting introduction
Fixing audio issues
Cutting out boring parts of the recording
8. Develop a Podcasting Schedule
Firstly decide whether you will release a new episode weekly, bi-weekly, or monthly. It will help you estimate how much time you will have to record and edit the upcoming episodes.
After recording the first episode, don't rush to publish it. Since creating new content requires extended research, you may need more time to release the next one. Therefore, recording a few episodes before releasing them is advantageous.
9. Selecting Podcast Hosting
Audio files are pretty large, and you must store them somewhere. Therefore, you have to select a podcast hosting provider. Some free Podcast hosting providers are as follows:
Anchor
Acast
Spreaker
Podomatic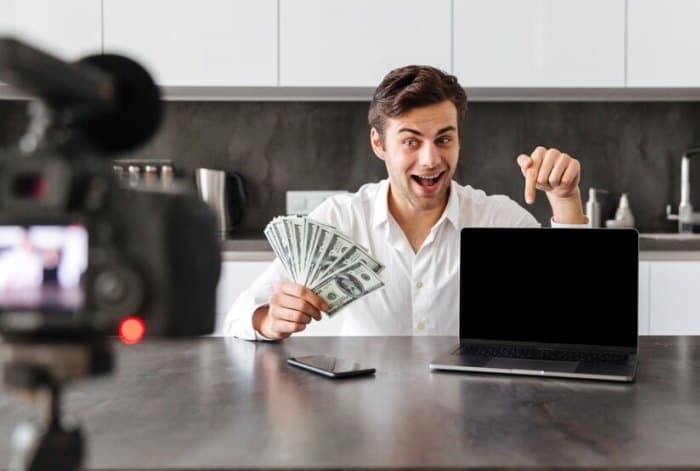 10. Monetizing Podcast
This part will be the center of attraction for those who want to start podcasting for earning purposes. One can earn money from podcasting through the following ways:
Sponsorships and Advertisements
You can collaborate with other brands or companies to sell their advertisements or get sponsorship. It will bring you a lucrative amount of money.
Affiliate Programs
One can run Affiliate Programs where you will be promoting other's products and services in return for a commission.
Consulting Deals
People can advertise their consulting just like other products or services on their podcasts. For example, if your podcast is related to branding, you can sell your expertise on "how to grow an online business."
Offer Paid Membership
Podcasters can launch paid membership plans to earn money. You can give the members access to certain special materials or ad-free episodes.
Sell Repurposed Content
You can transcribe the audio files into articles and publish them on a blog website to generate money from the same content.
FAQ:
How many subscribers are required for a podcast to make money?
Some sponsorship companies will only provide sponsorship if you have 3,000 to 5,000 audiences for each episode. However, if you do all alone, you can generate a respectable sponsorship income after reaching 200 to 300 audiences.
How much money do people need to start a podcast?
One can start podcasting free of cost. You will need no money to invest if you already have the essential equipment (computers and phones) and use free software.
Final Verdict
Many people want to start podcasting to make money. But they are unaware of the procedure and think that starting a podcast will require them to spend a lot of money. Therefore, I have explained how to start a podcast with no money through 10 simple steps! I hope the readers will find the information practical to start their podcasting journey.