Are you struggling to promote your business on Instagram without breaking the bank? Do you want to reach more customers, increase engagement, and grow your brand awareness without spending a single penny on advertising? You've come to the right place!
In this article, my priority is to let you know how to promote your business on Instagram for free and how to make the most out of Instagram by promoting your business there. I'll cover everything including hashtags to collaborating with influencers and how to get noticed by brands and get advertised for free.
Whether you're a small business owner, a blogger, or a freelancer, these tips will help you take your Instagram game to the next level.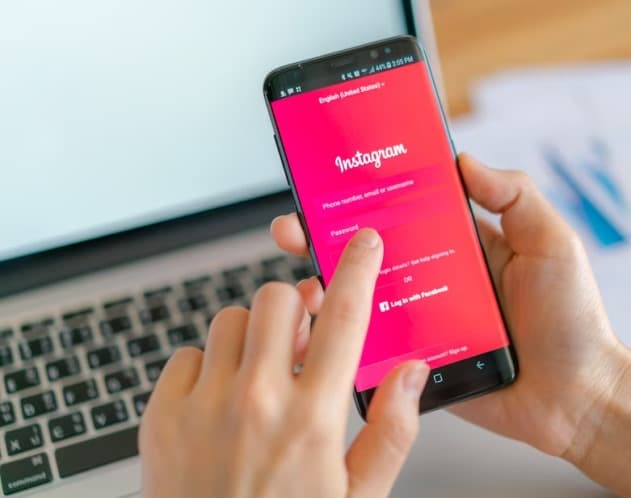 Promoting Your Business Free on Instagram
Check various strategies that you can use to promote your business on Instagram for free.
Optimize Your Profile
Optimizing the profile includes opening the Instagram business account, completing the profile, making the profile visible, etc. Let's see how to optimize your Instagram business profile.
Opening the Business Profile
For an Instagram business, a business profile is the most suitable one. Before signing up on Instagram, you'll get the option for either a personal or business account. Also, switching from a personal profile to a business profile is not a tough job.
Selecting a Relevant Username
Now come to the name; the successful Instagram business owner keeps a relevant name to their business. The name and the username are two of the most vital components. When someone searches for a keyword and a name in search of Instagram, it only looks for the name and username.
So choose a username that surely represents your business, and also, it is better if the username can distinguish the brand name and while also forming the name too. Suppose, You do wood crafting, and the brand name is New Generation. So name the business profile like @newgeneration_woodcrafting.
Complete The Business Profile
This is like another condition of how to promote an Instagram business page for free. Completing the Instagram profile gives the Analytics Tool and Instagram Profile Performance Statistics Tools to visually show your business account performance compared to others.
The procedure includes a couple of things-
Writing a Compelling Bio
A compelling bio is behind the all-successful Instagram business profile. The guideline of Instagram says the bio should be the sum of your brand and business profile and what are you offering here.
You must add searchable-friendly keywords to the bio because sometimes the target audience searches about what your brand does, not your brand name/username or what you offer.
Also, in the bio, the action button for directing visitors to the web page is available. So no need to update your website URL frequently in the Instagram posts.
Adding Profile Photo of Your Brand
Profile photos will get noticed at first by users. So, it has to make a good impression. Whatever photo you use, ensure the resolution is high, and also you can use your brand logo instead of the photo.
Utilizing Hashtags
Whatever your business profile offers, if it has a relevant hashtag, then people will easily find the recent post from your brand by searching the hashtags.
You can use up to 30 hashtags per post, but it's best to stick to around 5-10 relevant hashtags per post.
Read: Does adding a link in bio affect my Instagram content?
Get Engaged with the Audiences
To promote your online business on Instagram, you must get engaged with the audiences and build a strong online relationship with them. Let's get through the effective ways to do it.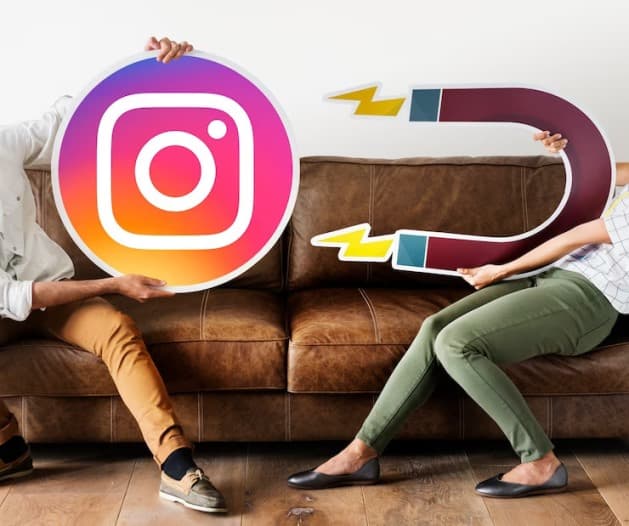 Coming up with Instagram stories
Instagram stories are one of the most efficient ways to get engaged audiences. Try to give stories almost every day for your new business profile, and using stickers will take your stories to a whole new level.
You can create a poll into the stories or offer them to Ask Me Anything (AMA) or create a quiz for them where you'll give multiple choices. This quiz thing lets you know what most Instagram users like about your business and what they don't.
Host Giveaways and Contest
This is a fun way to advertise your business for free. You may ask a question related to your brand or anything related to your business and ask the followers to give the right answer and get a free prize. You can limit every hour one person will get the prize through lottery.
Most of the time, the followers attend the contest with their multiple Instagram accounts and encourage their friends and family to attend your contest. They also share your post on other social media platforms.
Instagram Reels
This is the best way to get attention from a lot of people. Make a really good quality Instagram reels. Either make it with humor or with beautiful scenarios, or give some advice through the reels.
One thing is for sure, reels are the better version of stories, and if you add any shortcut tutorial or a voice-over, it attracts thousands of users.
Instagram Highlights
@glossier is an Instagram brand that uses Instagram Highlights to showcase it's products. But this brand is not afraid to highlight customer's review and behind the scene of their other content. That's what it made the brand very unique and customer friendly to the Instagram users.
Uploading Video on IGTV
Looking for a one more free way to promote your business on Instagram? Then consider using IGTV and share your valuable content. IGTV is like YouTube, and Instagram users can roam through their preferences on content.
I guess you all have heard the name Gymshark(@gumshark). It is a fitness apparel brand. On IGTV, it shares athlete profile, workout tips, and many informative things about why fitness apparel brand is essential nowadays.
So fitness lovers search about fitness apparel and find their channel on IGTV. Furthermore, cross-promoting YouTube Videos are possible there.
Cross Promoting the Instagram Business
Cross-promotion means, promoting your Instagram business account through other social media and marketing channels and or not directly by your Instagram business profile.
Including an Instagram widget in your marketing email signature. Email back others from your email list and promote your Instagram business page.
Share your Instagram story with other social media platforms.
Embedding your Instagram feed on your website, WordPress and Wix, and other popular website builders allow it.
Collaborate with other Instagram Influencers, and tell them to promote your business in their profile, and you will share their profile like "Mr. X is in our brand, so what are you guys waiting for"?
Do an Instagram Live session from another's Instagram profile and share your struggle and brand story.
Take the targeted audience behind the scene content of your business.
FAQ
How do I promote small business on Instagram?
You must open a business profile at first and give the profile a good look and a good description. Keep your website address on your Instagram profile. Also, maintain proper hashtags for every post.
 Do you need to pay to promote on Instagram?
Most of the time, people don't promote their business by spending money at first. But you can spend money by advertising your business profile. Those are paid advertisements, and your profile will reach a huge number of the audience quickly.
Bottom Line
Promoting your business on Instagram doesn't have to be expensive or complicated. By following the tips and strategies outlined in this article, you can promote your business on Instagram for free and reach your target audience, increase engagement, and grow your brand awareness.