Firms are increasingly using virtual assistants to assist with time-consuming and demanding activities. And Time etc is by far the most successful company in the field. But what is it that they do?
Time etc is a well-known brand in the business for supplying some of the greatest virtual assistants situated in the United States. Their primary purpose is to handle clients properly for a business and provide virtual assistant services.
In this guide, we will provide a Time etc review and discuss a few important points about the business. So, keep reading with us till the end of this Time etc virtual assistant review.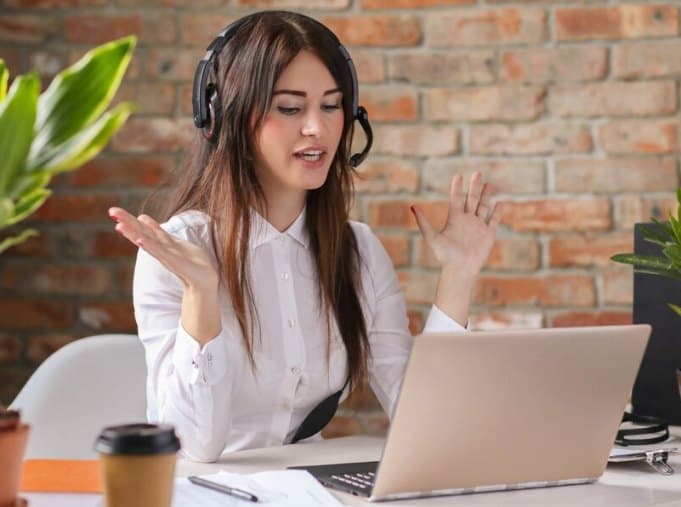 Image credit: Freepik
What Is A Virtual Assistant?
A virtual assistant is a contractor or freelance worker who helps businesses remotely. These tasks include calendar planning, email management, social media management, content writing, and many more.
Businesses can hire virtual assistants through multiple sources without having to make space in the office.
How Does Time etc Work?
Time etc is one of the top US-based virtual assistant companies that offer virtual assistants in the industry. The company hires highly experienced and professional people with top-notch skills from all around the world. Every virtual assistant follows proper guidelines and rules to ensure the best service.
When businesses or companies require a virtual assistant, they contact Time etc for a consultation. An expert from the company will talk to the client to know the details of the requirements and services they need. The expert will then shortlist the best assistant according to the business needs.
Clients can contact the assistant to get a better understanding before moving forward. The new virtual assistant will work for the company, helping businesses save time and allowing them to focus on more pressing matters.
How Is Time etc Performing?
Time Etc has been at the top of its game ever since it was launched in 2007. Over the years, the company claims to have proceeded with 1 million plus effective working hours and saved more than 100 million dollars for more than 22,000 entrepreneurs.
Moreover, the service is recognized by several global accreditations, winning the best virtual assistant service by Investopedia, The Balance, Review 42 and Fit Small Businesses.
Time etc Services
Time etc offers various virtual assistant services to businesses that assist in brand building and growth. Let us take a look at some of these tasks: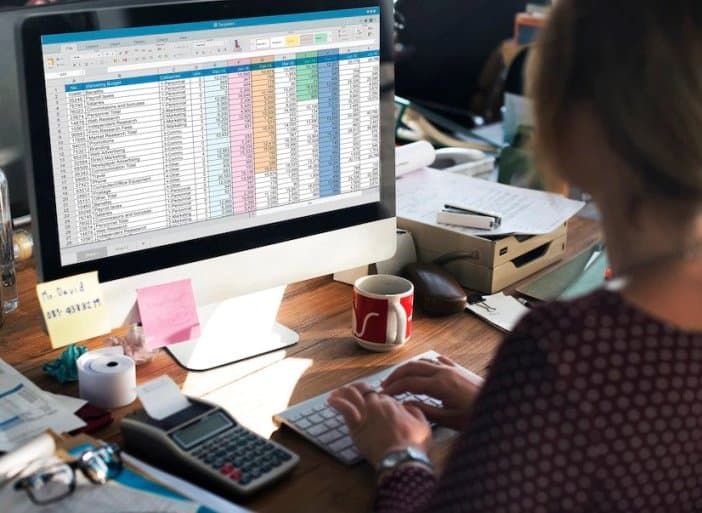 Picture credit: Freepik
Help with your to-do list
Business owners, team leaders, department heads, etc., have a lot on their plates every day. The new assistant will help to prepare a proper to-do list of the daily or weekly tasks. This helps people to go on with their work without missing anything important.
Schedule Management
Maintaining a proper schedule with several meetings, events, and so on every day is not an easy task. Virtual assistant Time etc help manages the schedule and adjusts plans according to the person's availability.
Inbox Management
Addressing hundreds of emails per day is extremely time-consuming and mentally draining. Let virtual assistants manage the inbox and sort through them to help find the most important ones.
Expenses and Receipts
There are several business and personal expenses to take care of. And keeping track of all of these bills is often difficult. Virtual assistant reviews and take care of all expenses and receipts perfectly.
Data Entry
Data entry takes hours, and there is no doubt about it. Outsourcing the work to assistants helps to save time and organize your data easily.
Research
Save time on researching resources and competitors. Virtual assistants have outstanding research skills and can obtain information, saving your time and effort.
Social Media
Business social media accounts are difficult to maintain. Hiring an assistant will help businesses to reply to comments and messages in time.
Format Documents
Organized documents are a must for every business. It helps to keep track of the work progress, projects, etc., and virtual assistants can help you with that.
Write Content
Virtual assistants let others know the business's details and attract customers and clients through content. They will research, plan, write, and organize content for the business.
Website Updates
Updating the website regularly ensures better reach and organic traffic. Time etc virtual assistants have the proper skills to maintain a website and update it regularly.
In addition to these services, the virtual assistant offers a wide range of deals and help to businesses. This includes research help, transcribing, marketing administration, sales administration, and several others.
The Pricing Breakdown – Is It Worth Purchasing?
Good services come with a price, which is the same for Time etc. The company offers several packages to customers, and the pricing varies depending on hours to per month. Typically, the pricing for an hour starts from $33.
Likewise, the package pricing varies from $360 to $1980 per month depending on hours. Customers can also contact the business and create bigger or customized plans according to their needs. Overall, the pricing of Time etc is worth it based on the quality they provide.
Currently, the service offers all the top quality assistants ranging from different backgrounds. Moreover, they now provide specialists having extensive experience working for big multinational companies like Apple. Thus, providing a trustworthy service that is surely worth your investment.
How Is Their Customer Service?
Time etc has one of the best customer service teams in the industry. The team is always available for customers and helps resolve issues and problems without any additional hassle.
If there are any problems with the plan, package, or virtual assistant, the team will swiftly work to provide businesses with a proper solution.
Working With Time etc
People can work with Time etc easily from anywhere in the world. The role of a virtual assistant, Time etc, allows people to join the team and work from the comfort of their homes. Applicants will require an experience of 5 to 8 years in relevant fields while showing dedication to long-term projects.
If you are wondering why you should be a Time etc assistant, there are many perks of working as a virtual assistant. These include great income opportunities, work flexibility, attractive pay rate, and friendly support.
Moreover, the company currently sits among the top 1% of employers worldwide, as verified by Glassdoor.
Bottom Line
Running a business and paving the path to success is never an easy task. Several types of work and skills go into the growth of a company. Virtual assistants make the work pace a bit faster while allowing you to focus on more urgent factors.
At the end of the Time etc review, going for the company is a good choice if you are looking for a professional virtual assistant. Their services are top-notch, and the assistants leave no room for complaints. Lastly, you can also apply to work with Time etc, and earn a good amount from the comfort of your home.