It's not important to just build a website for your business, you must constantly look for ways to improve it. Smart Businesses monitor websites routinely to test for possible defects. While most companies do check websites for things like security vulnerabilities, certain bad elements can actually hinder your site's ability to attract and retain web traffic. You should know that certain design decisions you made five years ago when launching the site might not hold water anymore. So, if your website is ageing, here are several tips to improve it overall: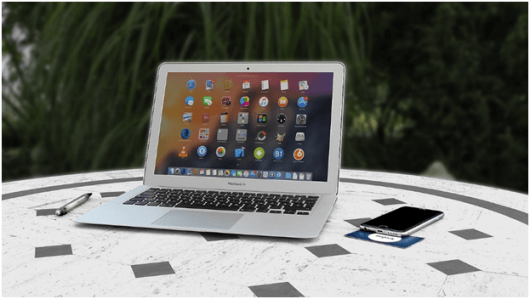 Keep Things Minimalist as Possible
Businesses must always pay attention to site design. Surely, you must have carefully chosen the design when you first launched the website. However, is that design layout still attracting customers as it used to? Marketing and development experts like Primal encourage businesses to keep web layouts agile so it's easier to generate leads and drive conversions. If you want an expert makeover for your site, you can hire a third party developer like that. Overall, you can do small things to ensure that your site design is ideal. For example, make sure the web layout is neat and minimalist. Minimalist layouts are preferred by customers, and usually lead to higher conversions.
Make It Highly Responsive
It's absolutely important that your website is mobile responsive. It means that the website can load on smaller mobile screens as fast and fully as it does on a desktop screen. You should ideally choose a responsive web layout from the start. However, you should also constantly test this layout on newly released mobile devices and check compatibility with latest versions of operating systems. Responsiveness is absolutely essential for driving traffic. More and more people are relying on mobile devices to access online services. Without a responsive website, your business will easily lost to a competitor with a responsive website.
Install a Remarketing Pixel
There are many ways to market to customers who engage on your website by subscribing or following the site on social media. But what about those customers who visit the site, and leave without doing anything? Visiting the site indicates interest in what your company is selling. There's a potential customer base there that your company can market towards. Installing a remarketing pixel from social media sites like Facebook can prepare your site to keep track of interested by unengaged customers. This will become a valuable marketing tool later. And your site will be a step ahead as a data gathering portal.
Avoid Advertising
Do not directly advertise on your website, unless you are showcasing high quality content about a product. No one likes online ads, really. So, get rid of banner ads or pop-ups on your website that might annoy customers.
Remove Bad Backlinks Monthly
Do go through your site's backlink repository at least once a month to check for bad links. Bad backlinks hurt your site's SEO capabilities, and also pose security risks. Backlinks must be of high quality as much as possible. So, make sure you get rid of old unwanted ones. Overall, it's best to just check all links on the site routinely to get rid of anything not working as supposed to.
Improving your website is a long ad arduous process. But it must be done to remain competitive and drive traffic and conversions. So use the above tips to make sure your website is in the best shape it could be in.