Promoting a brand online takes more than just producing and spewing out content. To make sure your brand's message is heard, you must leverage distribution channels that maximizes the exposure, relevancy, and authority of everyday's piece.
Utilizing the online reach of your website and social media pages is a good start, but it'll be difficult for new bloggers and small businesses that have little to no credibility. If you want to generate engagement with your on-site content, you must first win the audience's trust and build your reputation as an information source.
To get the ball rolling, one strategy is to leverage the reach of online influencers to quickly spread your content. Apart from bloggers and digital media outlets, regular social media users also have plenty of influence to pass on to your brand. They might even be the most effective when it comes to building trust.
According to the Global Trust in Advertising Report by Nielsen, 83% of online users trust recommendations from their peers.
So, what can be done to get your social media following advocate for your brand? Nothing too complicated, fortunately. You just need an approach that incentivizes their efforts in vouching for you:
1. Running a Social Media Contest
Holding social media contests is a great way to gain exposure for your brand. With platforms like Rafflecopter, you can launch simple online giveaways without any technical preparations.
How do giveaways turn followers into influencers? With Rafflecopter, you can ask prospective participants to re-pin or re-tweet in exchange for an entry. In other words, you get to leverage their social media reach to instantly boost the exposure of your content. You can also ask the entrants to refer a friend for higher chances of winning.
Another way to benefit from social media contests is to take advantage of user-generated content. An Instagram hashtag contest, for example, encourages them to share a photo or video that pushes your brand's message, endorses your product, or simply raises brand awareness.
If you're going for a simple hashtag contest, then you probably won't need anything more than a network like Facebook, Twitter, and Instagram. These sites already have built-in hashtag search features, which makes it a breeze to search for UGC and handpick contest winners.
2. Monitor for Brand Mentions
If you've been in the business for a while, then there's a good chance people are already talking about your brand. This means there could be heaps of UGC out there – waiting for you to discover and utilize them for your gains.
Performing a quick search in social media networks using your brand or product name should yield some results. For active listening, you can use a social media monitoring tool like Hootsuite. Doing so will help you mine deeper insights into how your brand's content and web presence is perceived and analytics on your audience.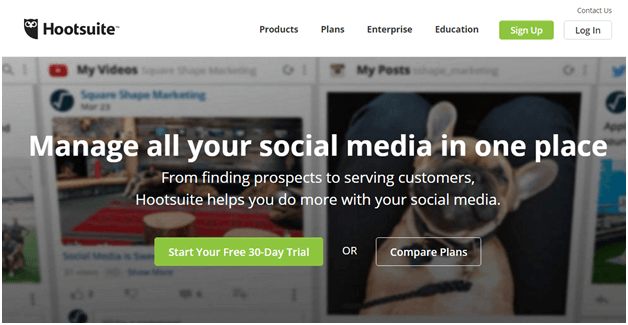 You can also use Google Alerts if you prefer a pure, internet-wide listening tool for your brand. If you happen to find a good amount of positive feedback, consider writing a roundup post while crediting the original sources. This, in turn, inspires them to share the post once published.
Of course, listening for negative feedback is just as helpful, but not for curating information for new content. Rather, it can provide you with authentic insights that pinpoints opportunities for improvement.
Just make it an initiative to jump into conversations to redeem your brand whenever necessary. You never know when competitors make false accusations just to win the market's favor.
3. Reward Your Most Engaged Followers
Not all social media followers are made equal. Some will be more zealous when engaging your posts, while others will have more followers themselves which you can reach out to. If you're lucky, you'll have followers that fit both categories.
Remember that social media influencers thrive by being involved with as many brands as possible. You can find them as well as gauge their influence with a content research tool like BuzzSumo. Simply type in the name of your brand or product and hit Go.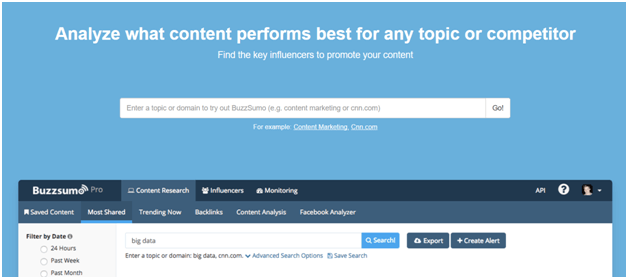 myriad of social media analysis tools you can use to find them. You can apply the same approach and offer them freebies that they'll feature in their social media pages.
4. Encourage and Aggregate Consumer Reviews
From a sales perspective, a customer review is the single, most important piece of UGC you need in your strategy. As the brand in question, your job is to make positive reviews as visible and convenient as possible.
The first thing you should do is to encourage followers to review and rate your brand on Facebook. Currently, the platform supports on-page reviews and star ratings, so make sure you have a professionally-designed Facebook page that's rich with useful content.
Good customer service also leads to better reviews on social media. That said, be all ears whenever followers make direct inquiries – be it through emails or live chat. Whenever you resolve issues in a prompt manner, don't hesitate to ask for positive ratings on your Facebook page.
Final Words
Social media is a great way to forge more profound connections with the online audience. You just need to grab all the opportunities you can get for making a solid impression. Good luck!