Although we have already long been using Instagram to share our photos with millions of users, every day we discover new tricks and tools that we didn't know existed. Thanks to this we can make our experience with the application is much more satisfying and solve most problems or inconvenience that we can meet.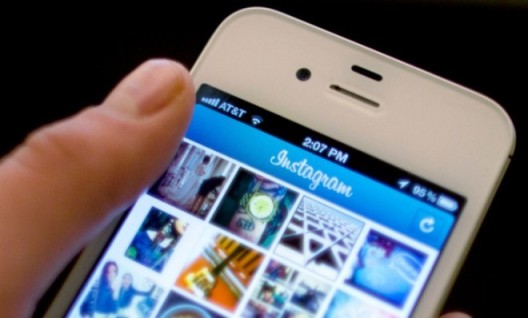 For this reason we've compiled some of those Instagram tricks that you might not know to share with you. If you are interested in mastering hundred percent this application and know all their options continuous reading this article.
6 Tricks and unknown options of Instagram
Here are six of the tricks and options more unknown to Instagram users.
View all publications which have liked
This is one of the most unknown options by most Instagram users and yet can be very practical or at least interesting.
The possibility of accessing a database where you can find all publications to which you have given to "like" can help you find a publication or user in particular that gave a "like" long ago and you want to see again.
You can also find out what are your tastes, which in many cases can become amazing.
Related post: Good Practices for Trademarks in Instagram
Create line breaks in your publications
Line breaks can become very important when it comes to organizing information in your caption, however Instagram does not allow insert them directly from your application, but this does not mean we cannot use them.
You only have to write the text of our publication in any other app that if we allow copy and paste into Instagram. Thus Instagram respect the line breaks and your publication will be more clean and organized.
Add hashtags to a photo after publishing it
It is very common to make a publication and forget to add hashtags or forget a hashtag that can increase the visibility of that publication in a considerable way.
The solution to this problem is very simple but many people are not aware of it, you can add hashtags commenting on your own publication and you will run the same way that if you include in the description.
In fact sometimes it works best to do so, since the publication is much cleaner this way and therefore is more attractive than adding hashtags in the caption.
Edit the caption and tag people after publishing your photo
Likewise, it is also possible to correct any errors, modify the text of the caption, add hashtags in this and even tag to other users in your publication after it is published. To do this you only have to click on the icon at the bottom right of your publication to deploy a panel in which you are allowed to edit this publication.
Once you've made the appropriate changes, you only have to press the blue icon on the top right of the application and changes will become visible.
Send a post directly to another person
Another option most unknown by most Instagram users is the ability to send a post directly to a user. This will allow you an example can be sent publications that you think are going to like a friend directly by private, without having to make a comment on the publication mentioning to see it.
Only you have to click on the icon with the arrow that is located to the right of the icon's comment and once you should write the name of the user to which you want to send it. You can also add a text message when you send it.
Configure notifications
The notification setup menu is also a great unknown for most users, however can be very useful in some cases. In this menu you can choose which notifications can receive in our smartphone, and can disable them completely, enable only those people whom you follow or turn them all.
To access this menu you only need to enter the configuration menu by clicking on the icon with three dots that appears in the top right of your profile and within this insert the Notifications option.
We hope these six tricks of Instagram that perhaps you did not know should turn out to be useful to you and put into practice to improve your experience with this fantastic application.