Finding Hootsuite alternative tools is not an easy task, but it is not impossible either. I have to confess that Hootsuite is one of the best social media management platforms on the market: it has good features, functionalities, support… But it is time to leave it behind and look for an alternative that tries to match its main characteristics. Why? For the increase of more than 500% in its price compared to the previous year.
Perhaps more than one professional or person who manages social networks with this tool is in the same situation as me. That is, looking for alternatives to Hootsuite due to its increase price.
There are a good number of platforms to get the most out of social networks. From popular tools to familiar ones. Here are a number of tools that may well be great alternatives to Hootsuite to consider. Platforms that have from infinity of functionalities to the most basic functionalities, but the most sought after and used. All of them with cheaper prices. The time has come to give one of the following a chance.
Interested topics: Tips for Successfully Managing Multiple Social Networks
7 best Hootsuite alternatives for social network management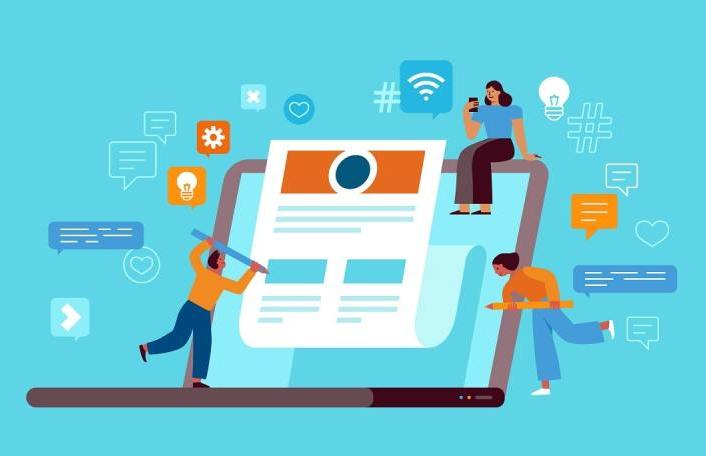 Hootsuite alternatives that have caught my attention the most for managing social networks:
1. Buffer Publish
Buffer is a social media management platform that provides the necessary tools for visual marketing, audience engagement, and analytics. One of these tools is Buffer Publish, with which you can plan, collaborate and publish content.
2. Metricool
Metricool is a tool that allows you to analyze, manage and measure the success of all your digital content.
It offers everything you need for digital strategy in one place, from web and blog content analytics, social media metrics and planning to conducting competitor research and online ad analysis and management.
3. Postcron
Postcron is a very simple tool to schedule and publish posts simultaneously on all your social networks from the same platform.
This tool allows you to save a lot of time when distributing your content on different social networks. Its main functionalities are: predefined schedules, bulk uploader (massive upload), watermark, content gallery, automagically schedule, video upload…
4. SocialPilot
SocialPilot is a comprehensive social media marketing tool that helps professionals, teams, and businesses automate their social media management. It helps clients in every step, from publishing posts to their profiles to analyzing the performance of their posts.
5. POSTOPLAN
POSTOPLAN is an intelligent and automatic marketing platform for social networks and messaging that allows you to create, schedule and promote your content.
Some of its main features are: the number of accounts is unlimited, publishing in several accounts at the same time, the number of users is unlimited, more than 700 ideas and suggestions for publication in the calendar, mass publications planning…
See Also: Best days and times to publish on Social Networks
6. RADAR
RADAAR is an excellent unified social media management and collaboration platform designed to handle multiple brands. It includes all the functions you need to centralize your social media operations for all your social media channels.
It provides a variety of features; among them, tools to publish, interact, listen and analyze. In addition, it allows you to visually plan content, publish it automatically, attract followers and obtain reports in collaboration with your team and clients.
7. SocialGest
SocialGest helps you centralize the management of your social networks on a single platform. Schedule or publish the content in Facebook, Instagram, Facebook Groups, LinkedIn, Twitter and Google My Business from a single platform. You can schedule content publishing, set up cycle lists, bulk upload content, schedule the same content multiple times, and more.